1000mi right near da' beach (2010)
7/1/2010
Met up with FOX at his place Friday on my way to the SMIB campout. He was ready on Cat Herder time :rofl



We made our way east toward Fredericksburg. Here, FOX's Aprillia decided to take a nap in the gravel. Ouch.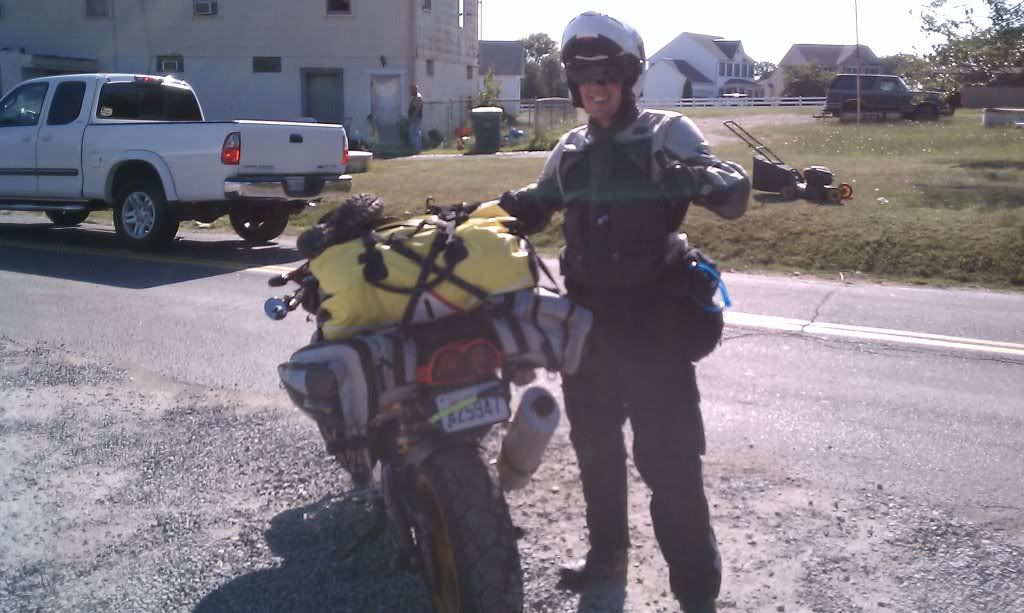 Eventually we made it to camp and got set up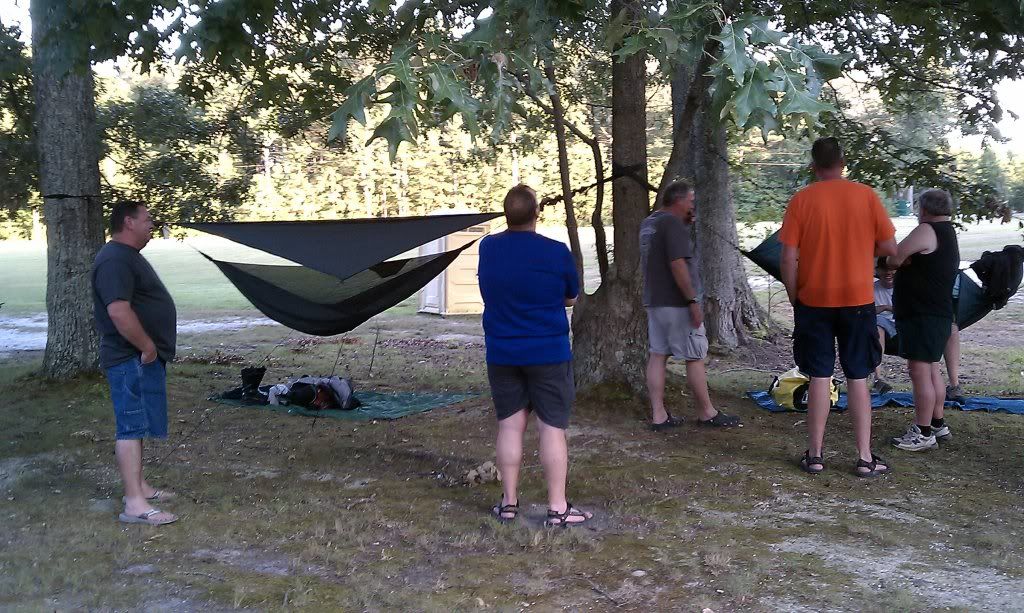 FOX Hangin' Out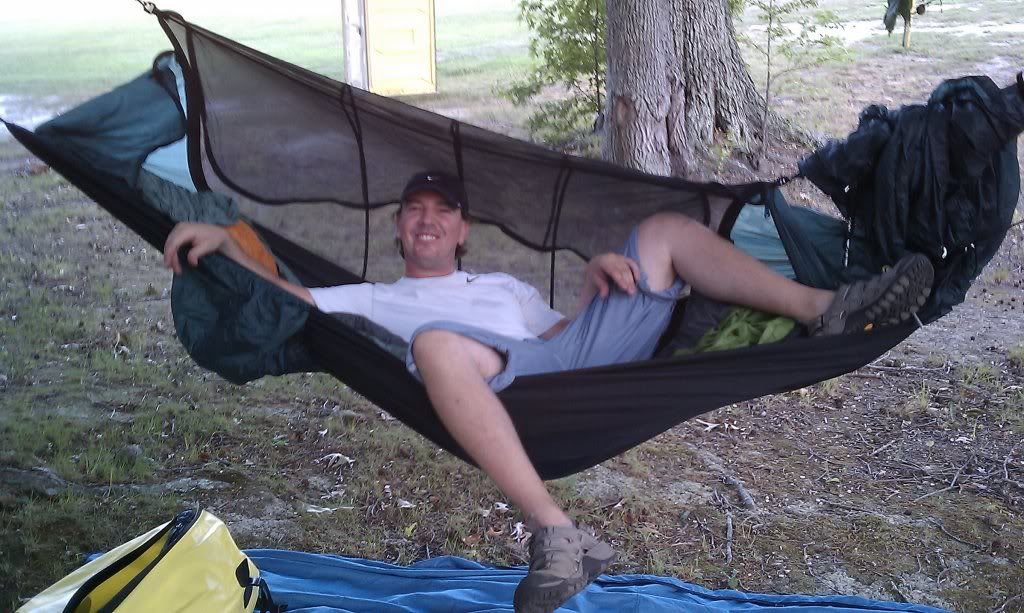 Then I cracked open a cold Flying Dog India Pale Ale :1drink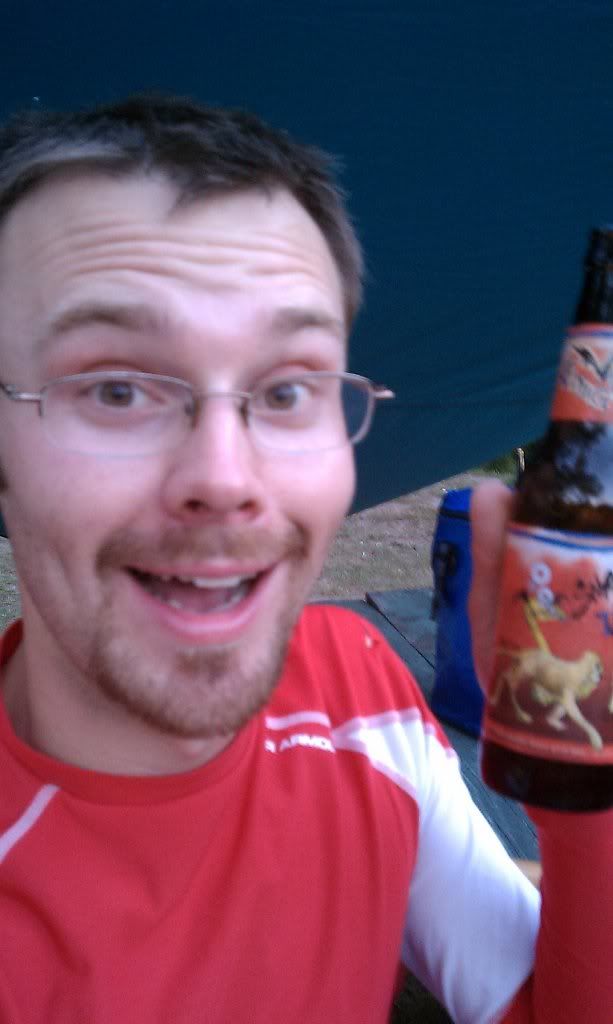 MtnGoat returning from a shower run



They took a ride...Dr. Strangelove mixed with Hunt for Red October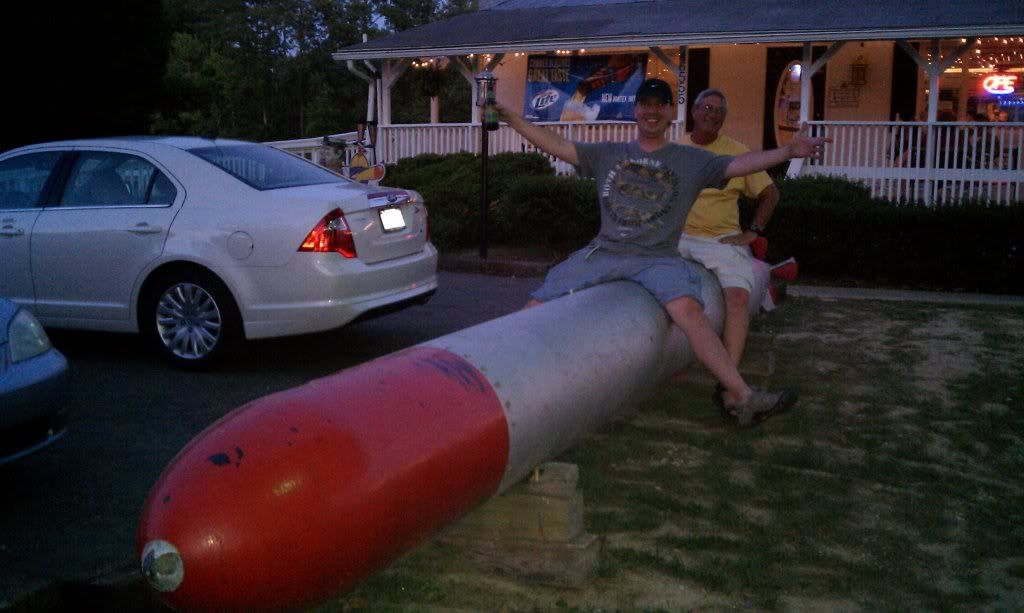 The Marina at our Campsite



Everyone seemed to like our waitress...and she milked it for all that it was worth.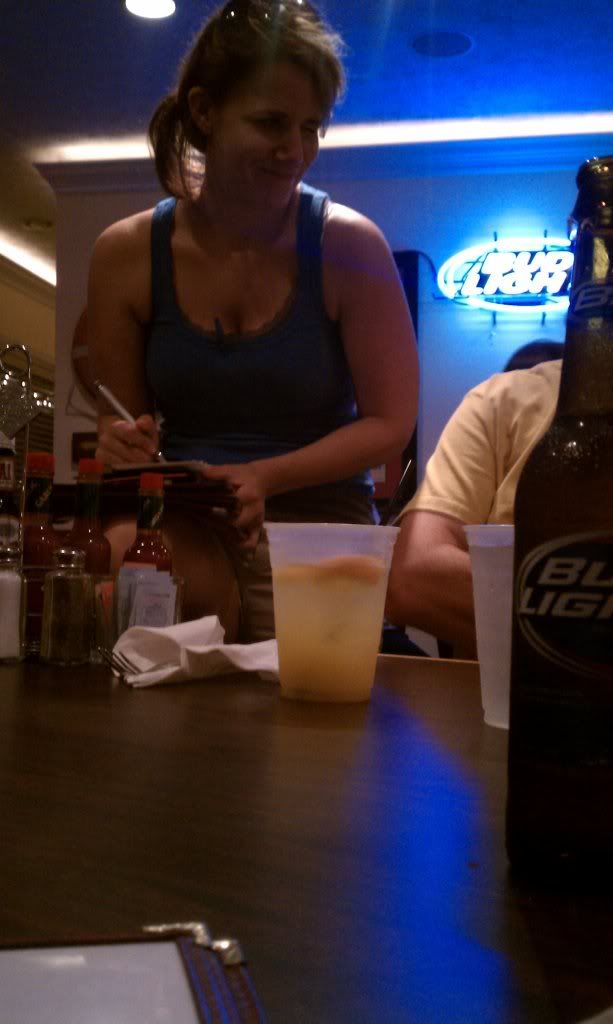 Scott's Scallops



The great fight over who pays for the imitation Old Bay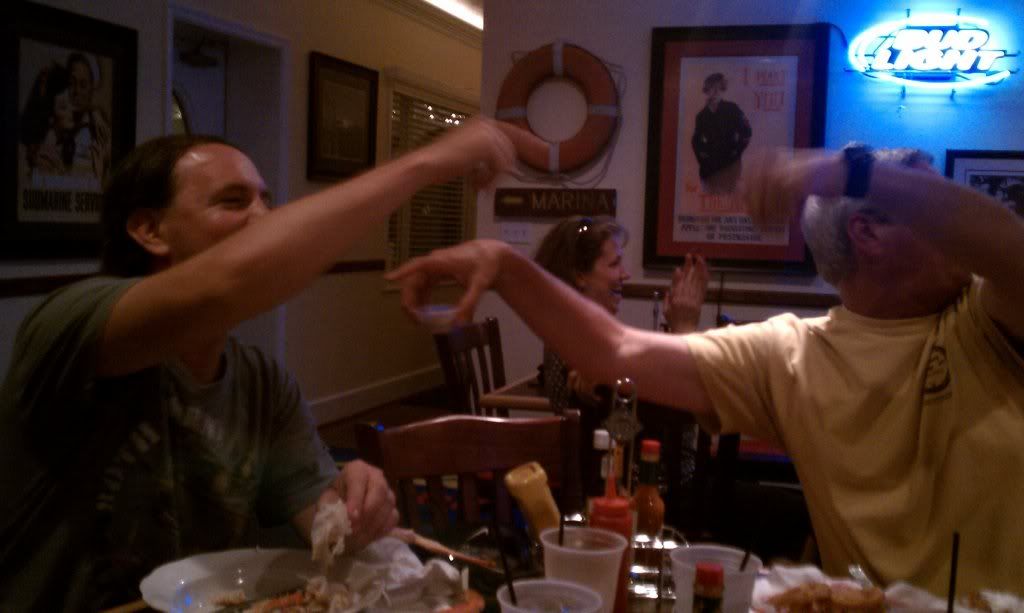 We Cat's have class :deal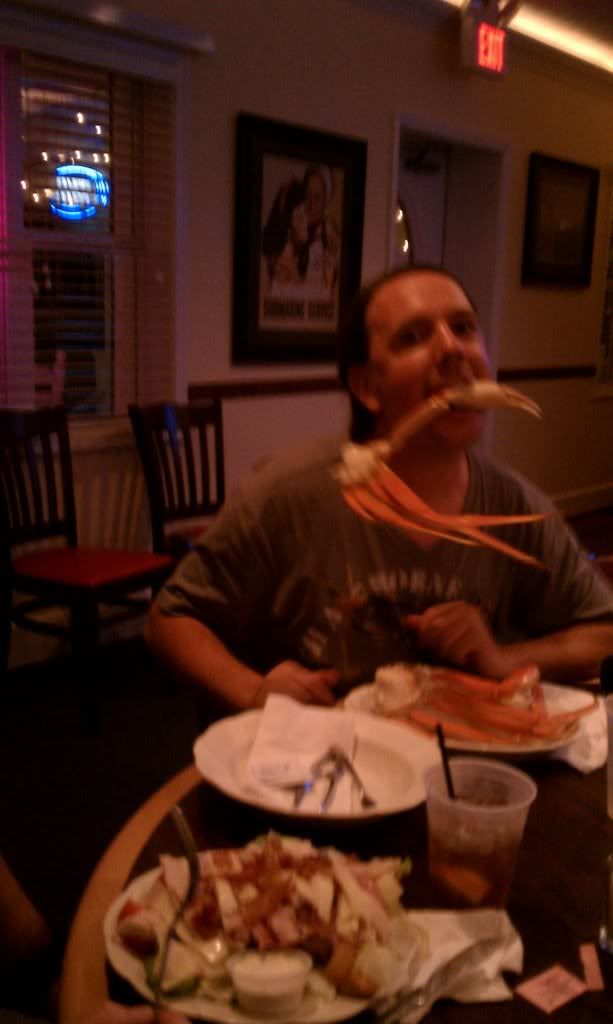 After our meal, we made our way back to camp. Swatting at flies and swapping lies got old so off to bed everyone went.


SATURDAY

I awoke at 5AM Saturday ready ride. I got FOX up (doubt he knew how early it was) and were on the road by 6 :ricky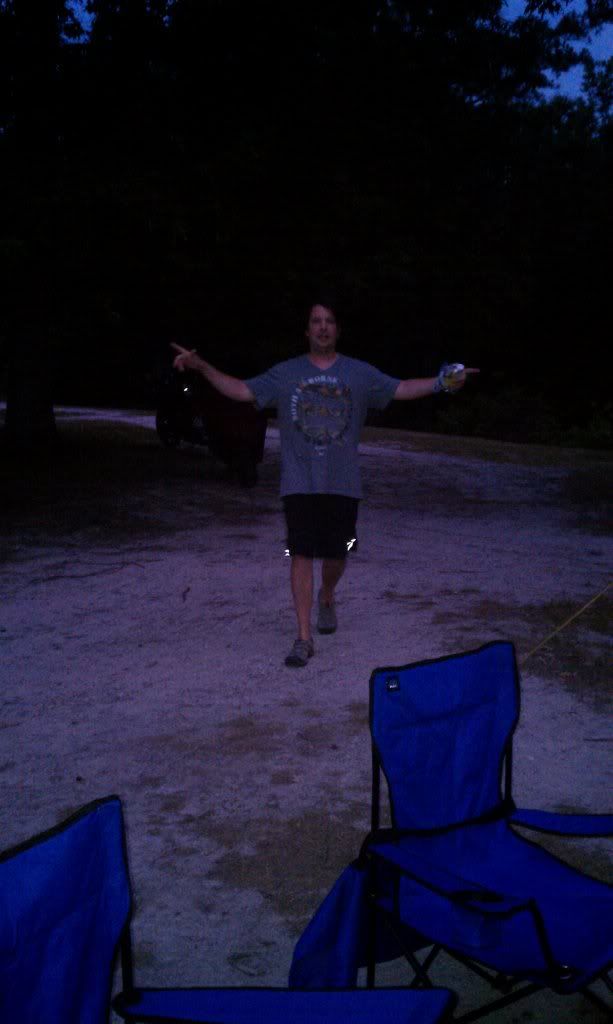 Made a stop at the PAX Naval Air Museum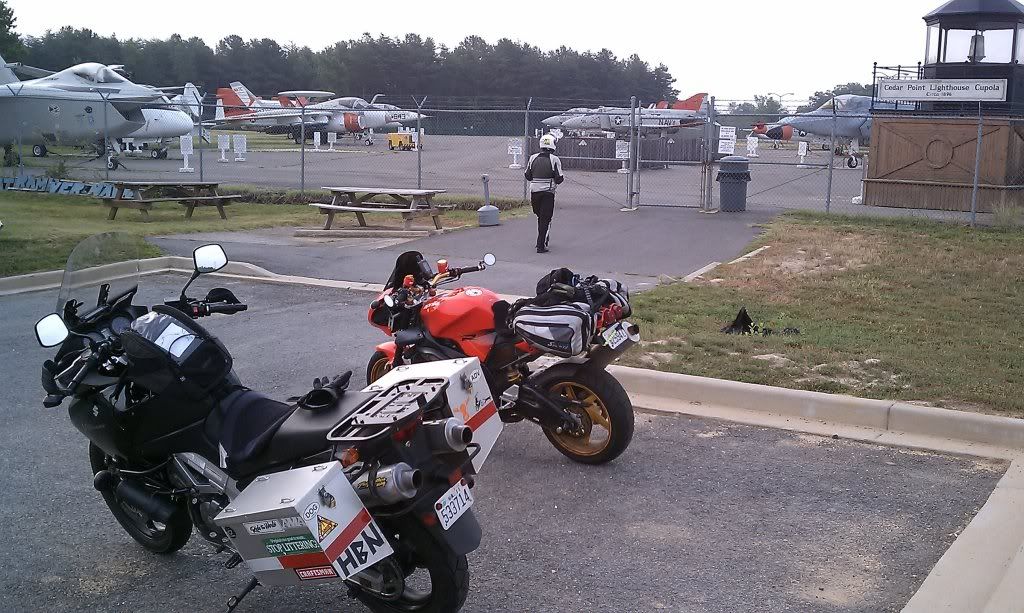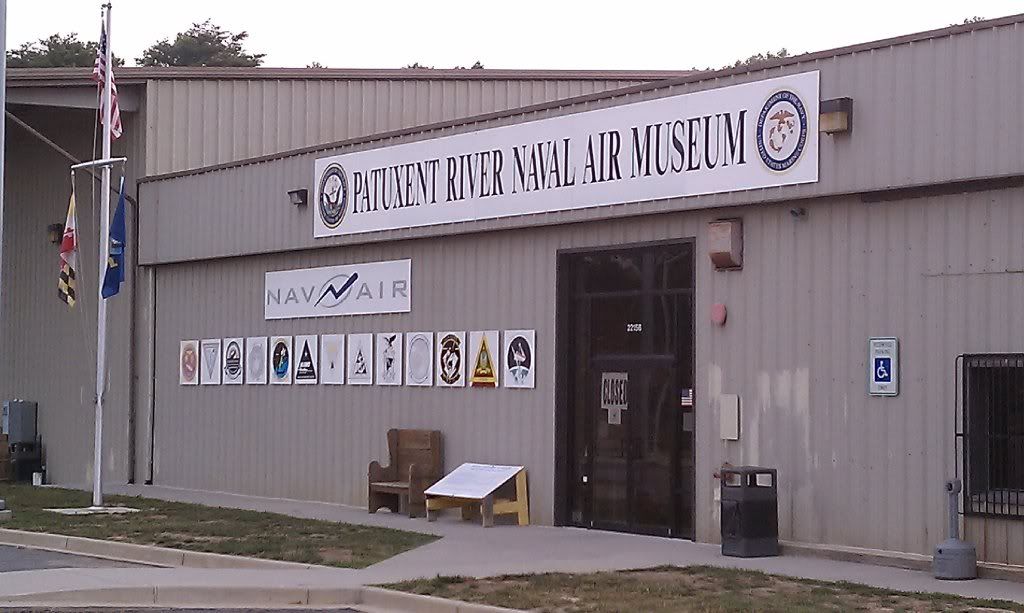 Here are my point&shoot shots taken while riding on Saturday.



Getting up early has its perks. This is the Sunrise over Solomans Island



And I spy a FOX



Crossing over the Annapolis Bridge



And who is behind me?



Then met up with badguy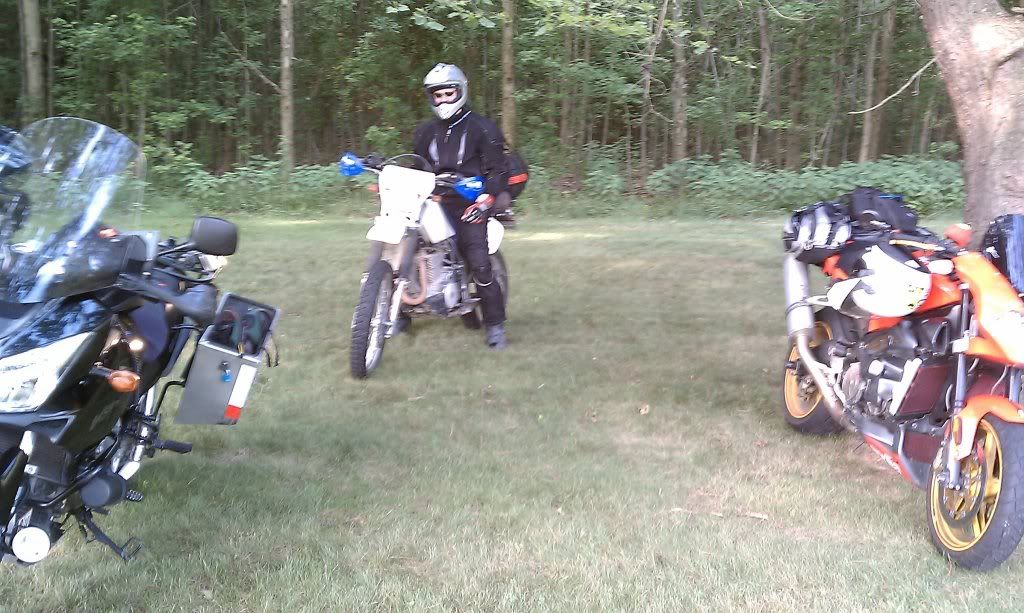 And a stop at the Wye Oak in MD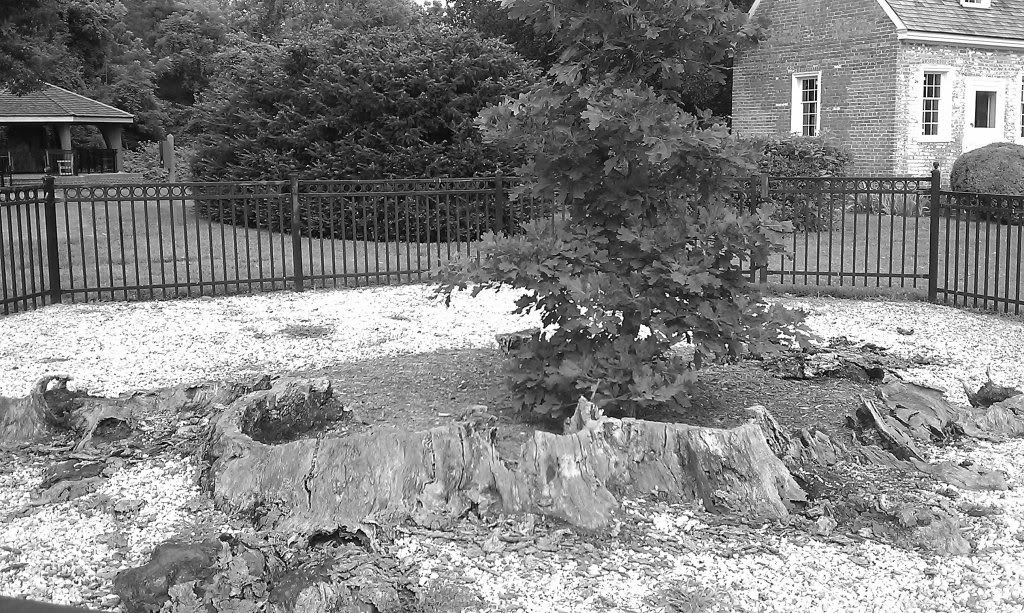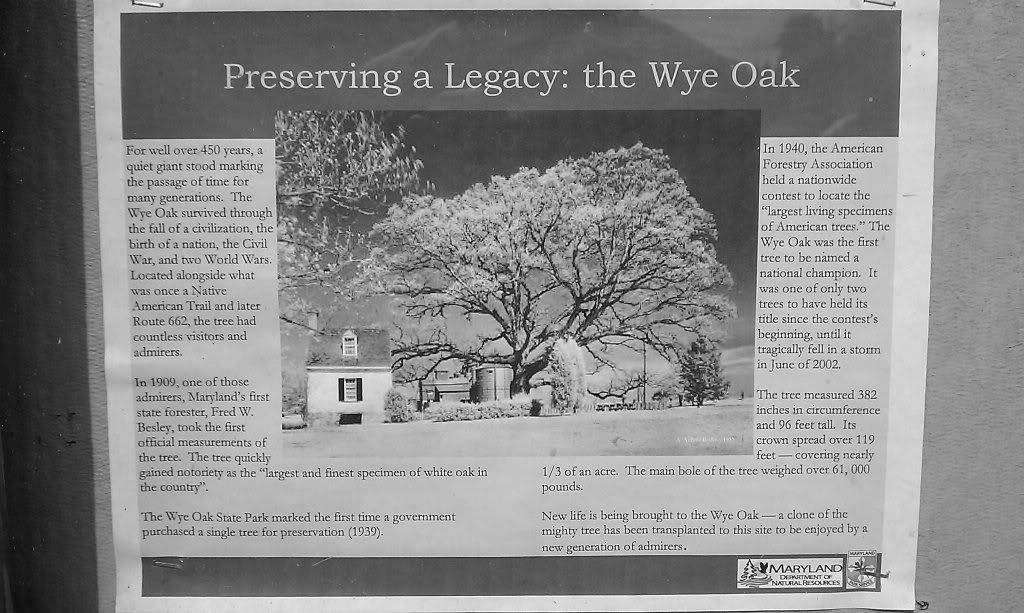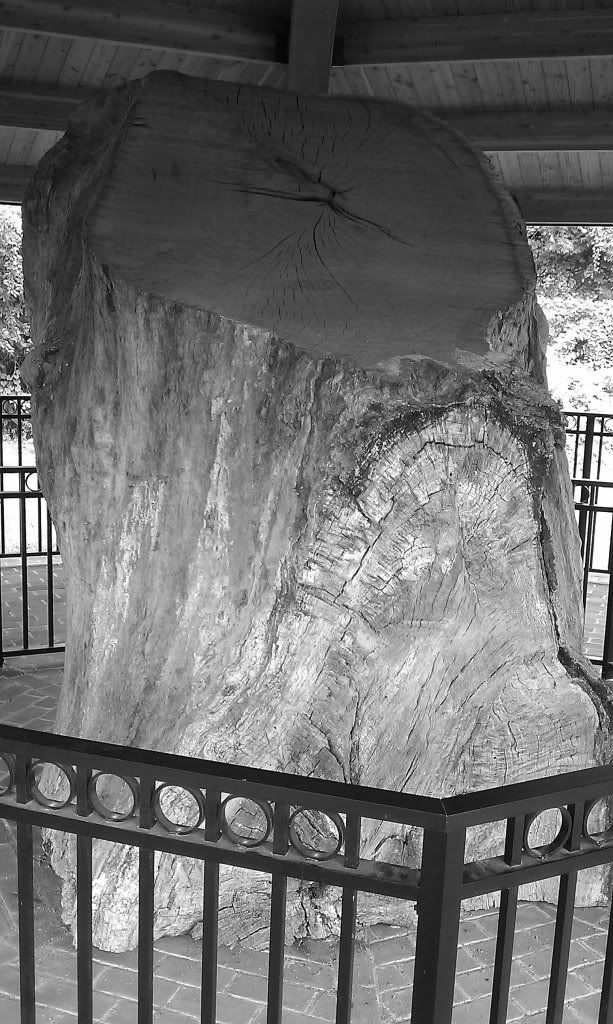 Then a friend we were trying to visit lost his phone and some dude at the gas station found it and brought it home with him:patch So we rolled over to Quantico and picked it up.



Then brought it to my friend.



After we arrived at my buddy's house, ROB was stuck in riding mode...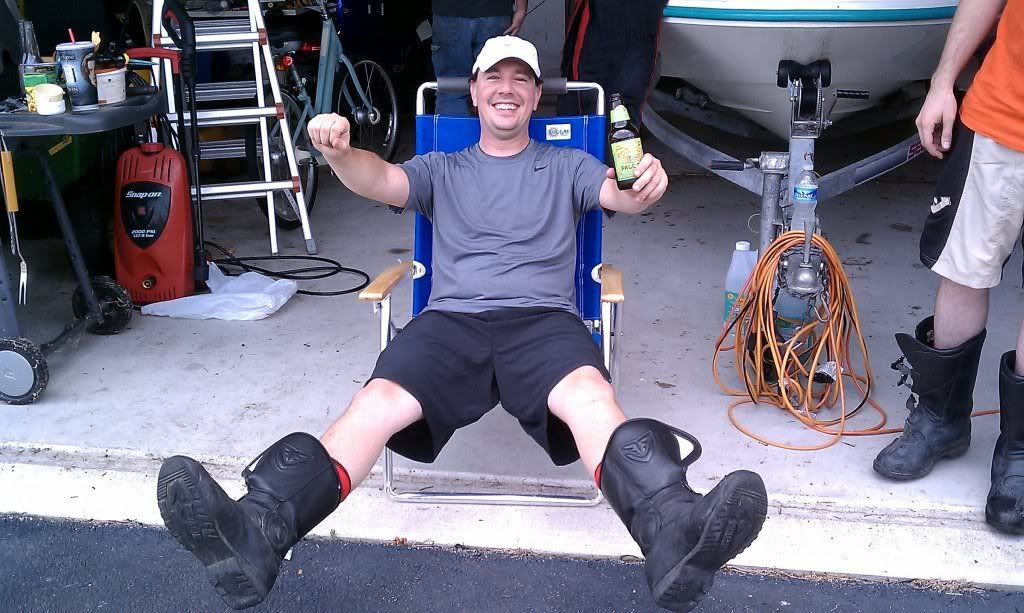 Badguy took a spin on the DR200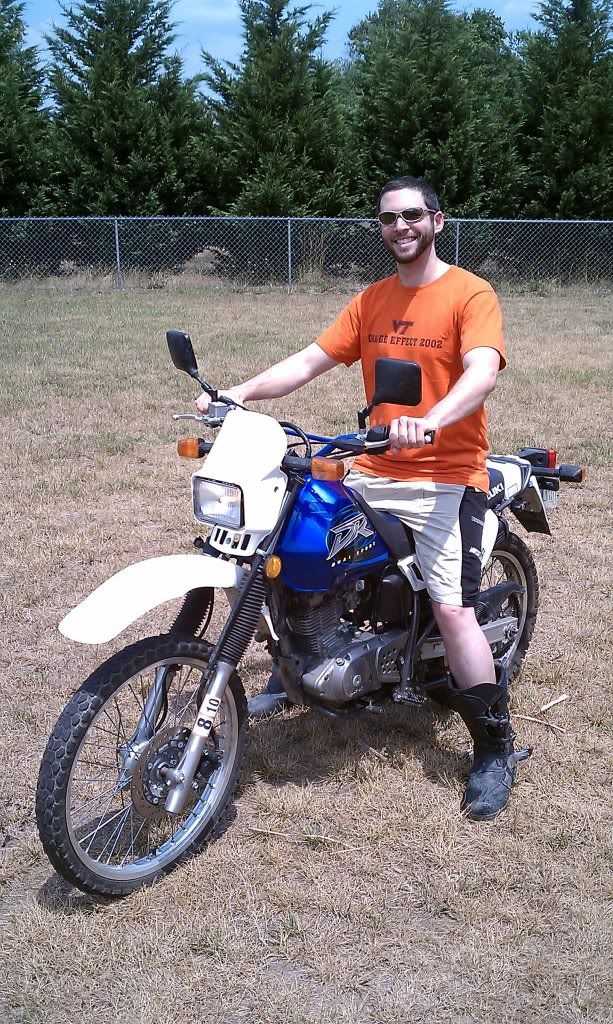 Goofin' off



I see your soles





Passed an air show





Then met up with my buddy Andrew on his DR200 and followed him to Dogfish Head



Say...what is over that SUV?



STRETCH!



This shot is what its all about!



Smile...you look so glum




The old WWII observation towers. See any U-Boats today?



After Dogfish Head we rode 404 back to 50 and got behind a squid and a brup.brup.brup dufus



Then these folks ended up behind us :evil



The hotness





Then we rolled up to Dogfish Head for some lunch and drinks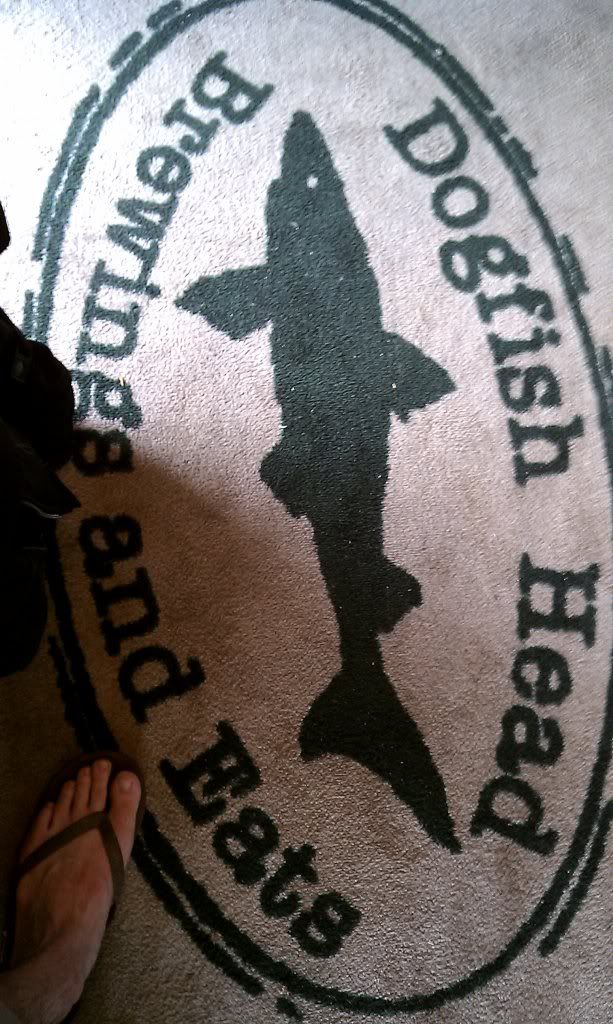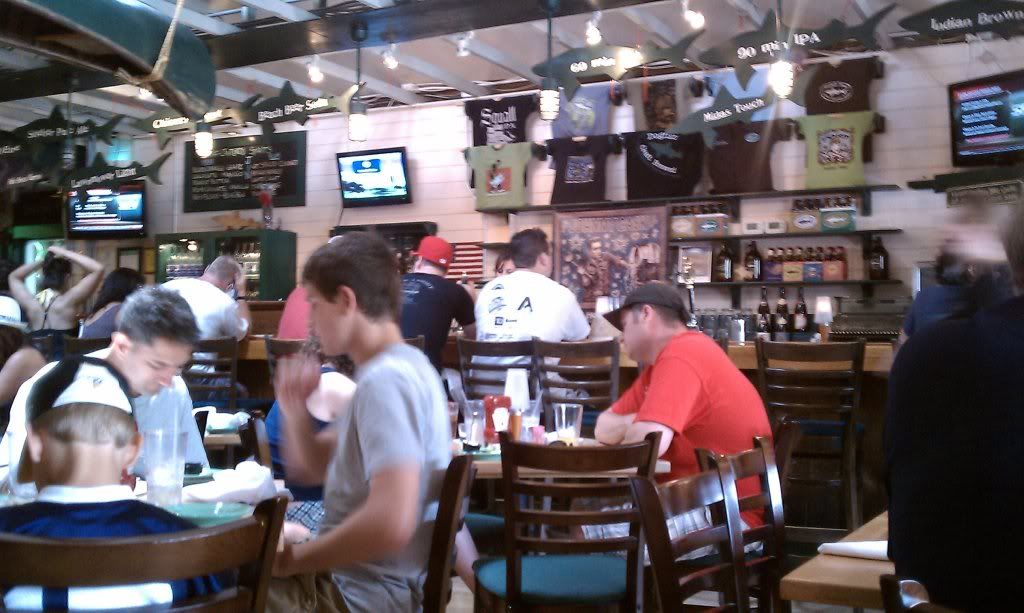 Pizza's



Very nice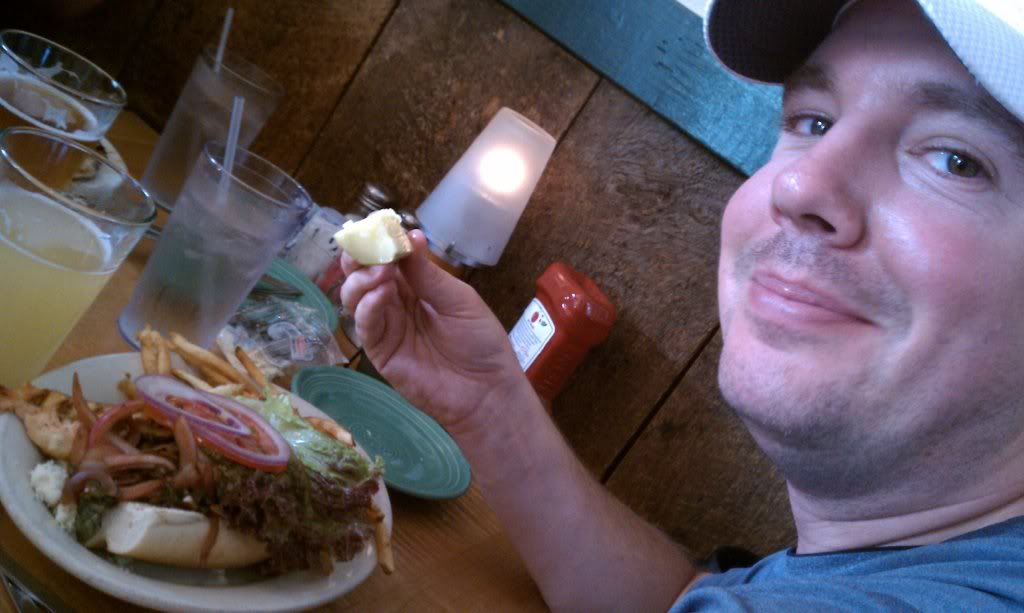 After leaving, we placed a tag for the NA Wild Card Game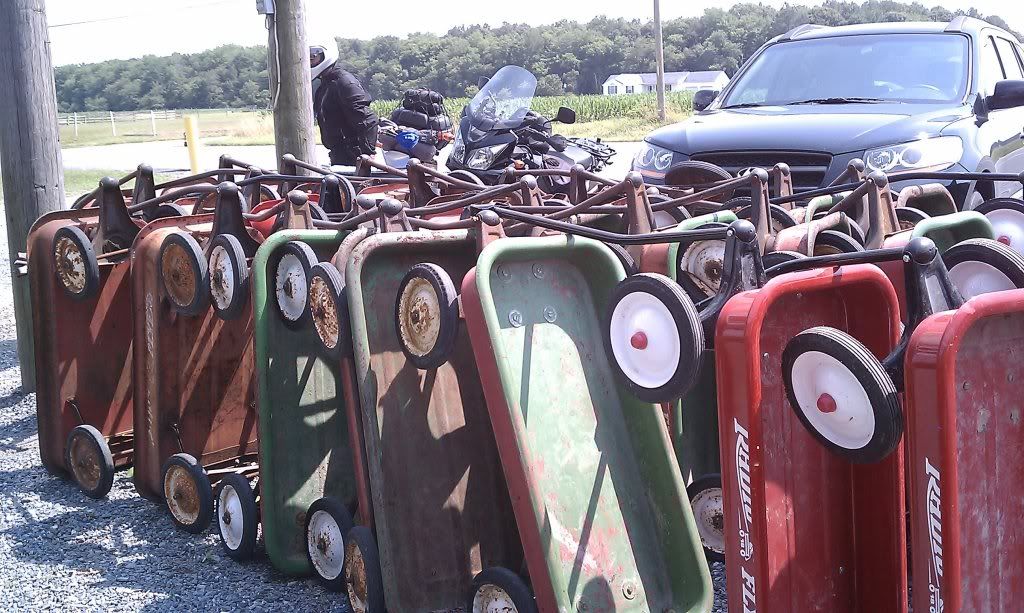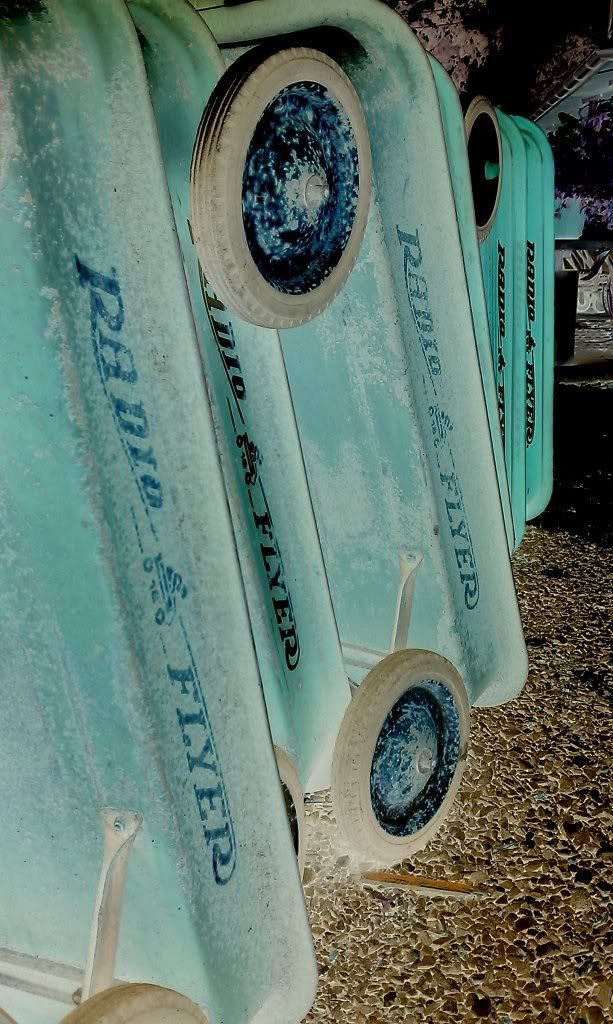 Chillin out in the 95 degree heat



and some bridge badness




Then swapped bikes with Badguy for the return to SMIBville



But couldn't see much outta the mirrors :doh I realize it was just my fat ass



And over to ScottP's for some crab and suds
Dude! BUMMER ...we were at scotts eating crabs in the WV :rofl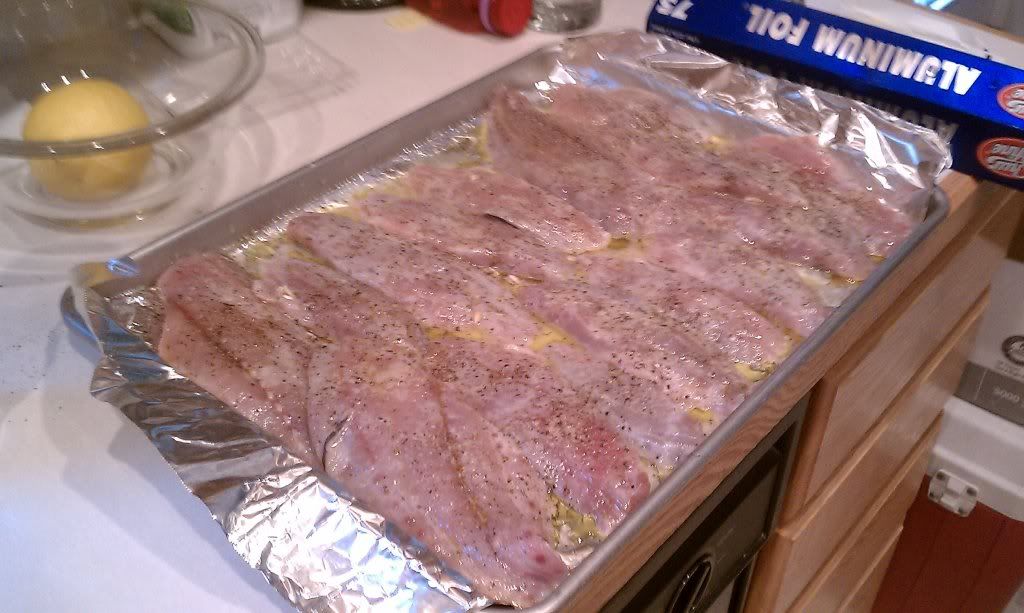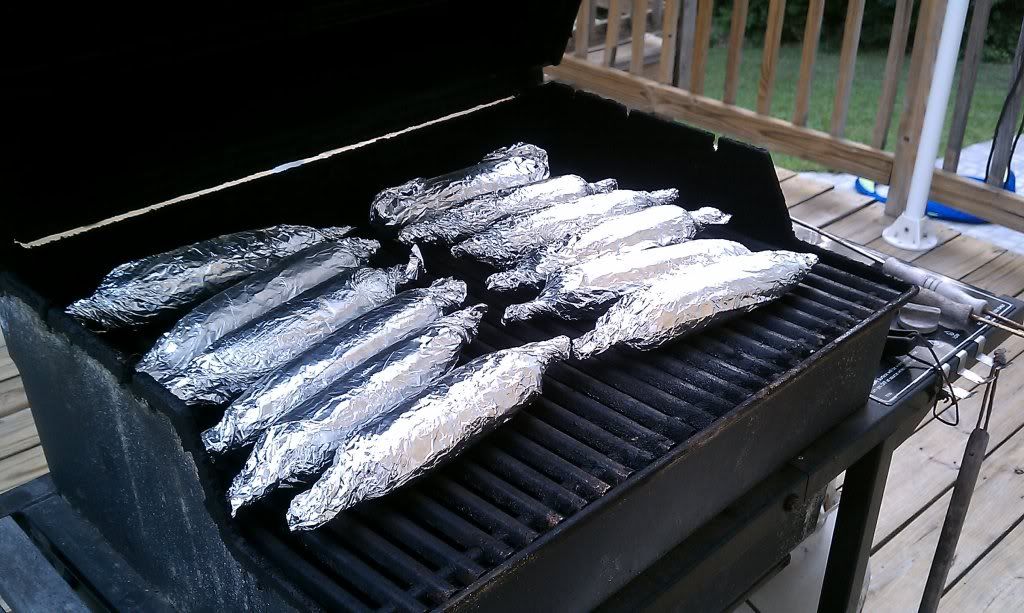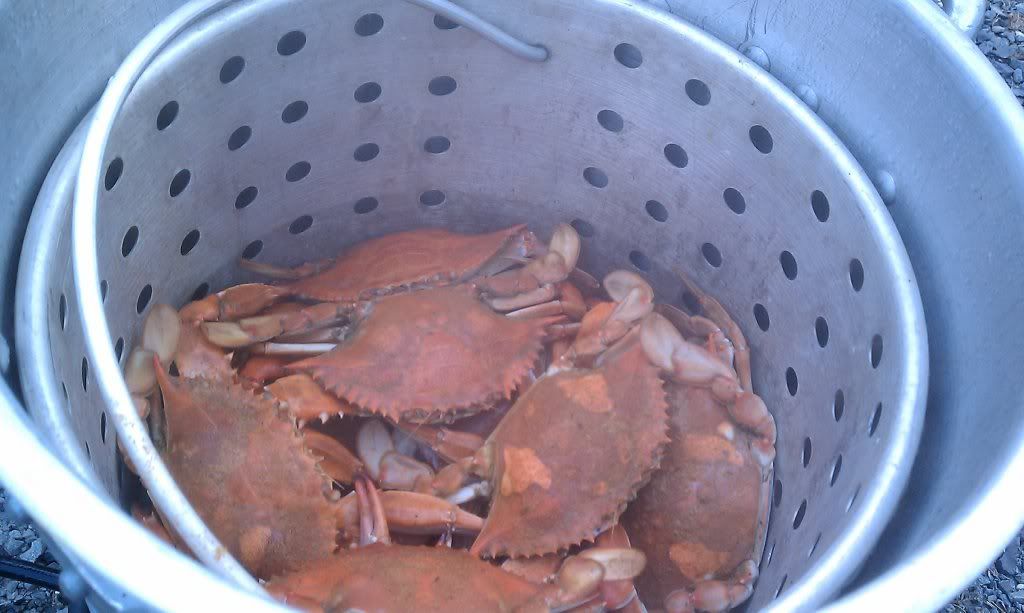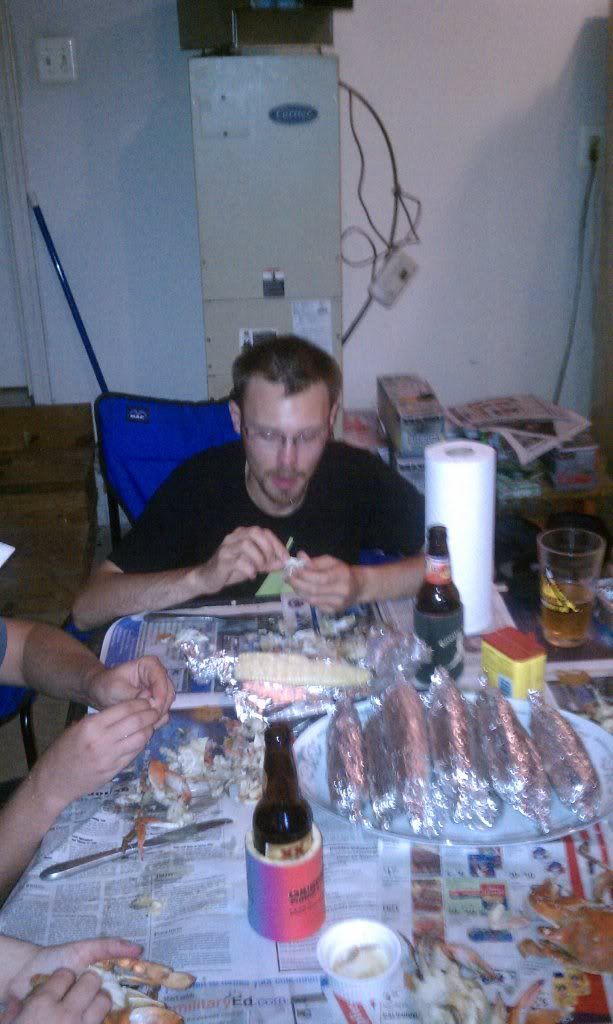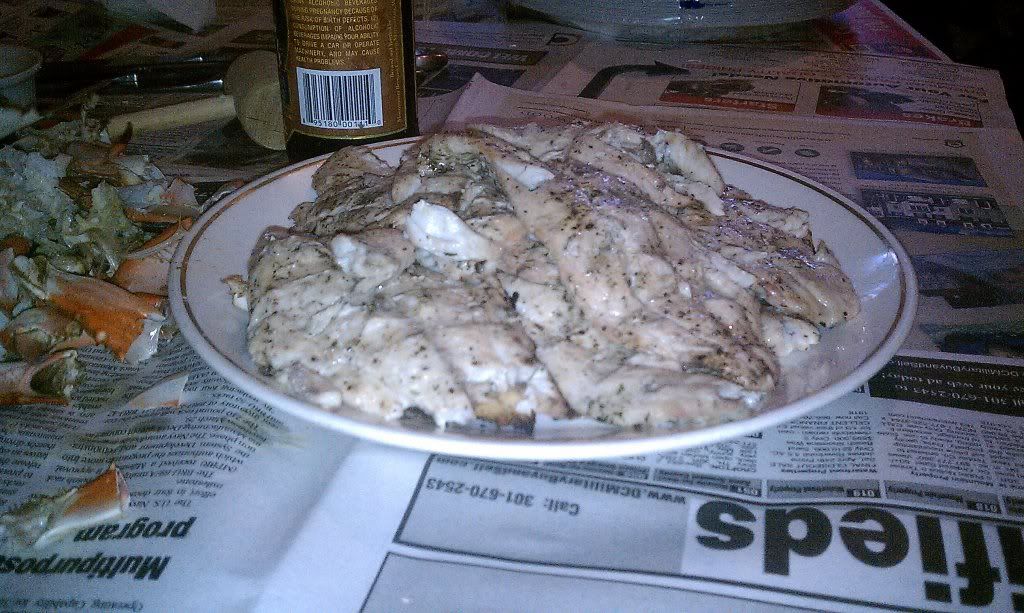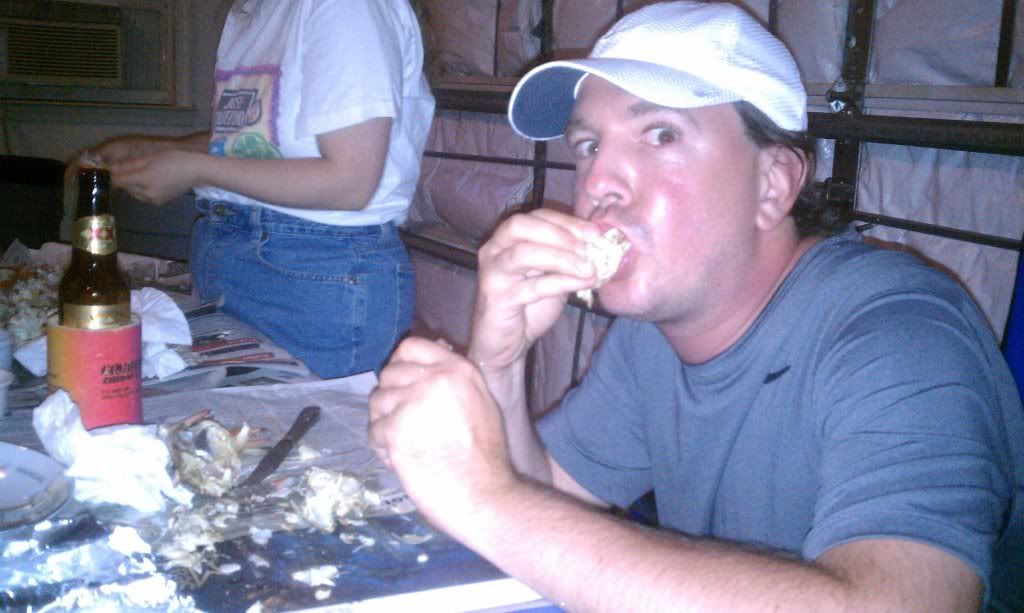 Finally back to camp, I had a MUCH needed shower and then promptly went to bed...oh wait...no I sat around with Gail and snapped some shots.

He was having trouble with his internal balance mechanism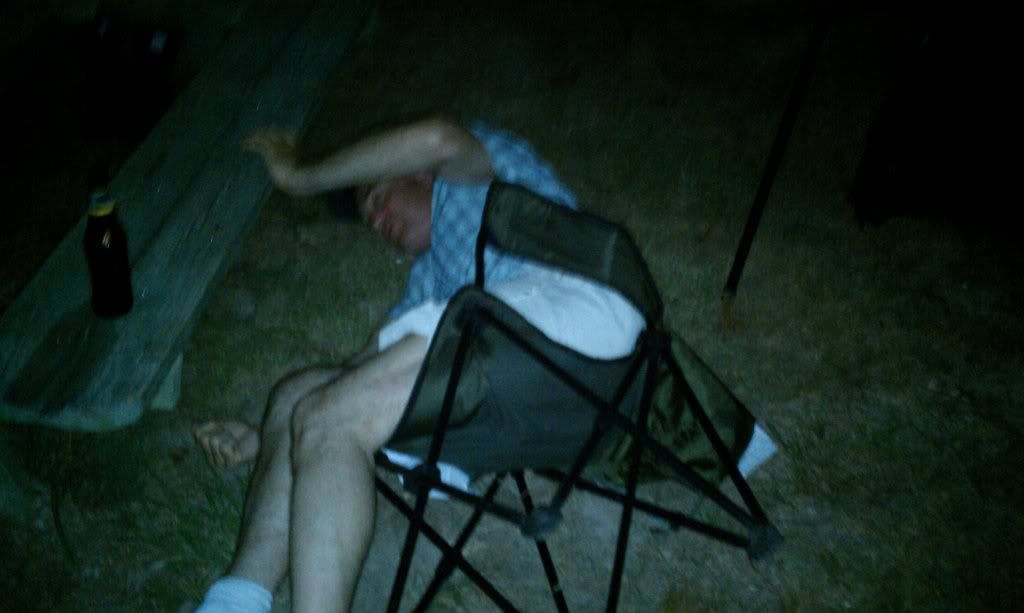 "What the hell you looking at!?"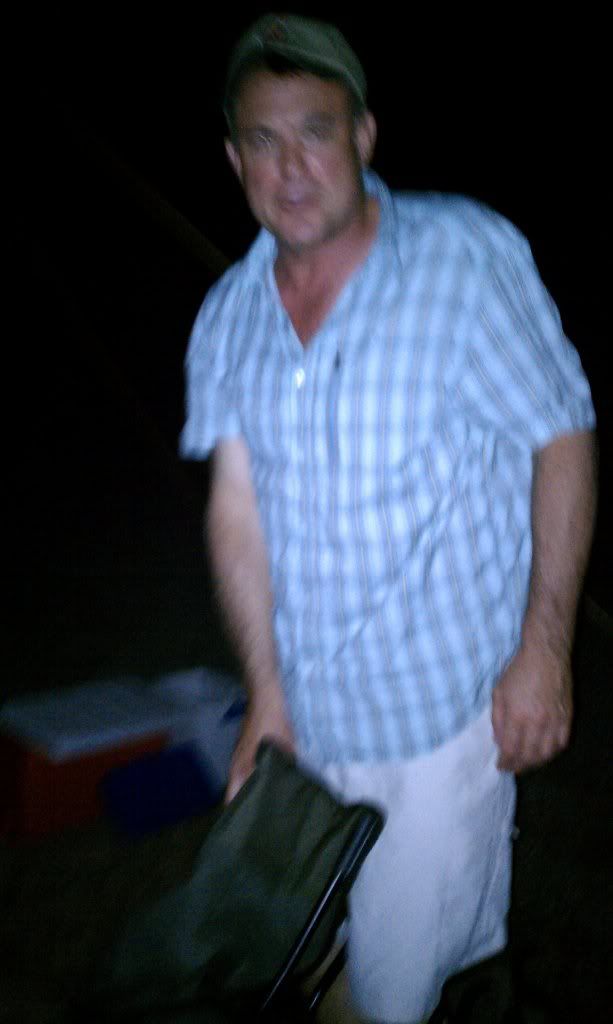 NOW it was time for bed :rofl

SUNDAY
And a good morning from camp smib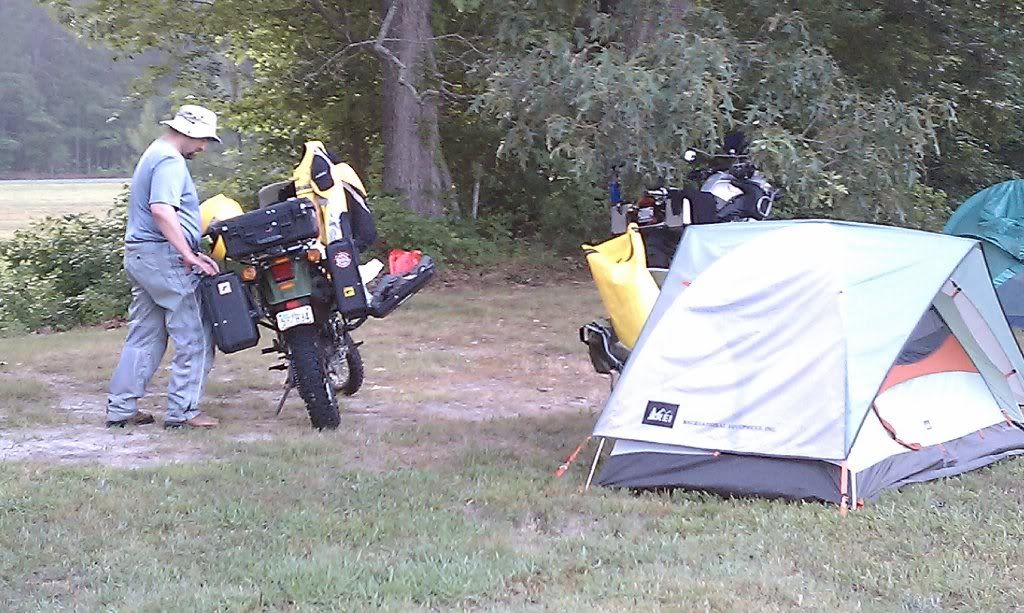 Fox is ready to roll...over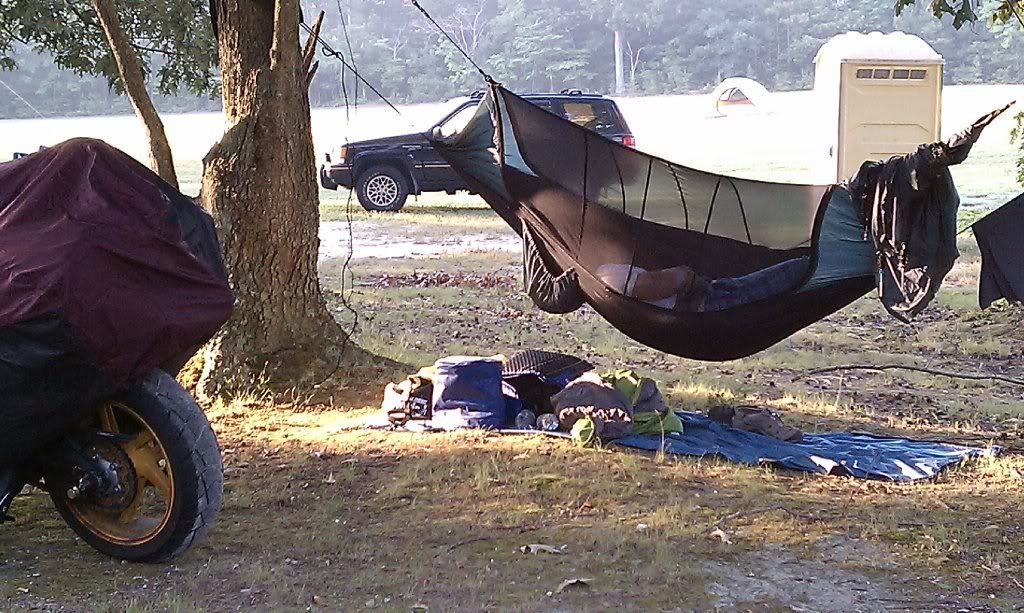 Up and at em. Down at Piney Point lighthouse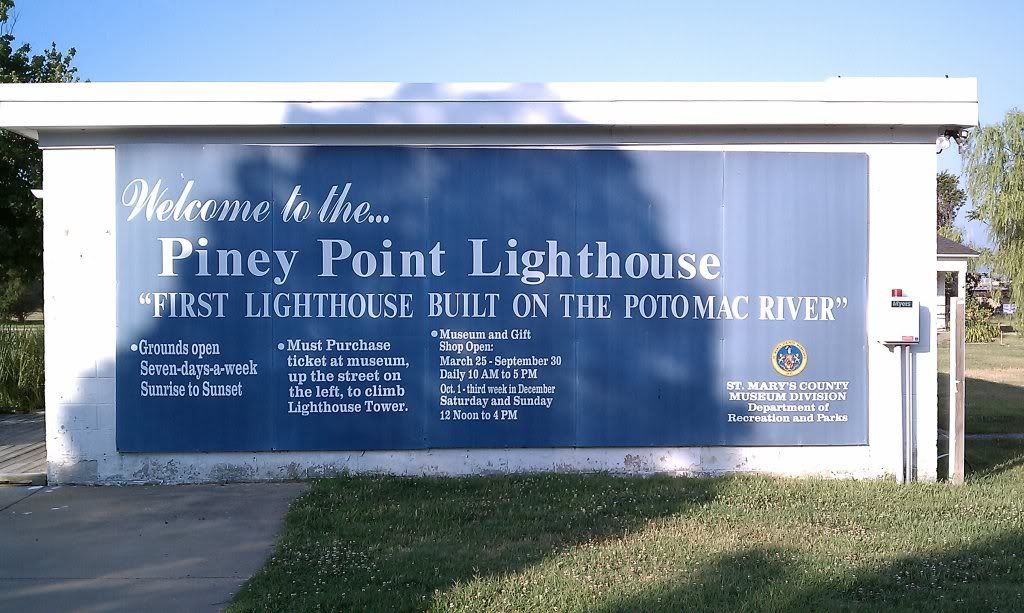 Interesting photo time!

Some more from piney point



Then down to St Marys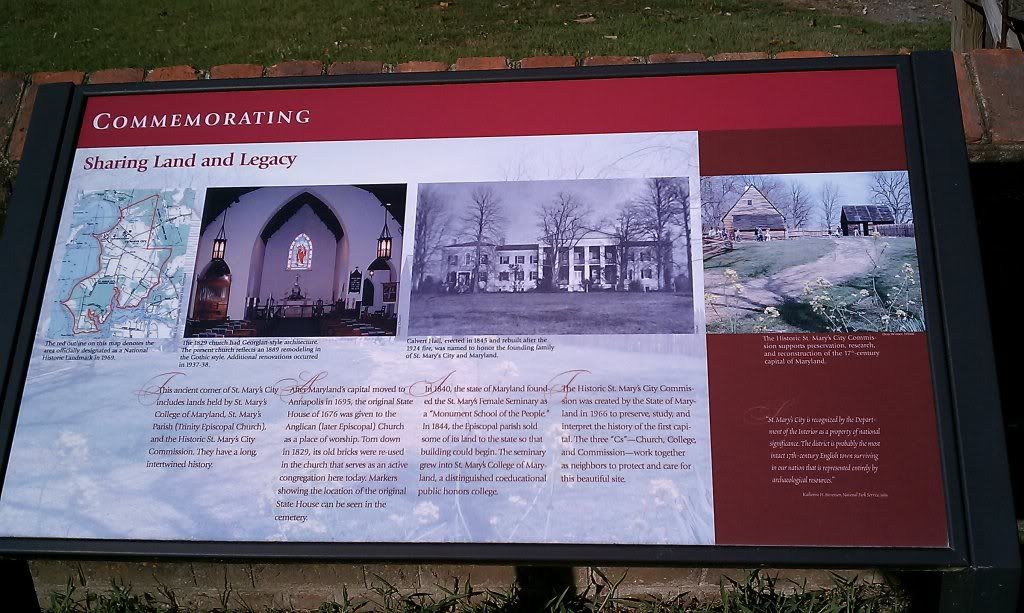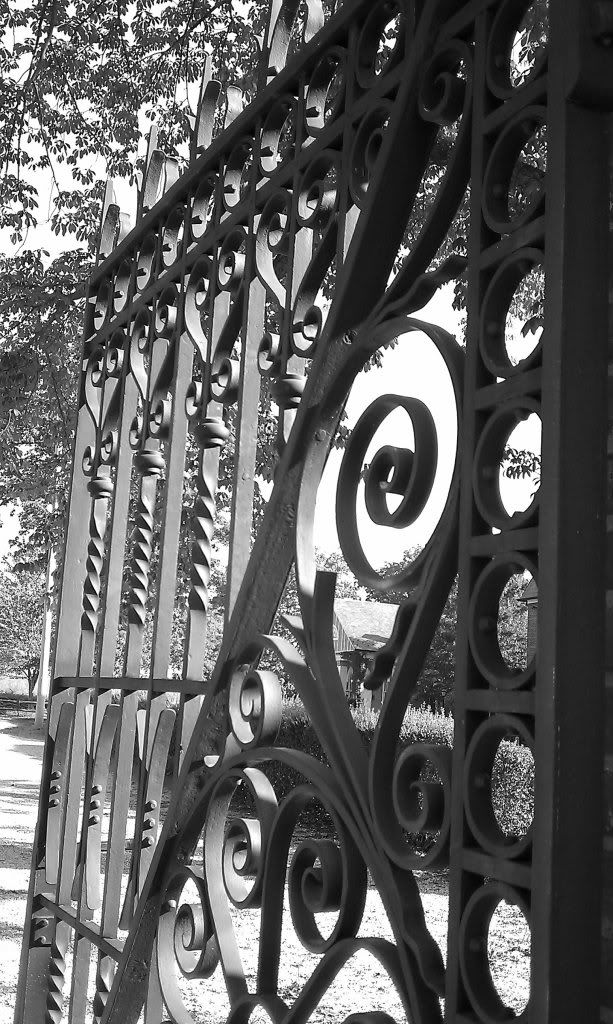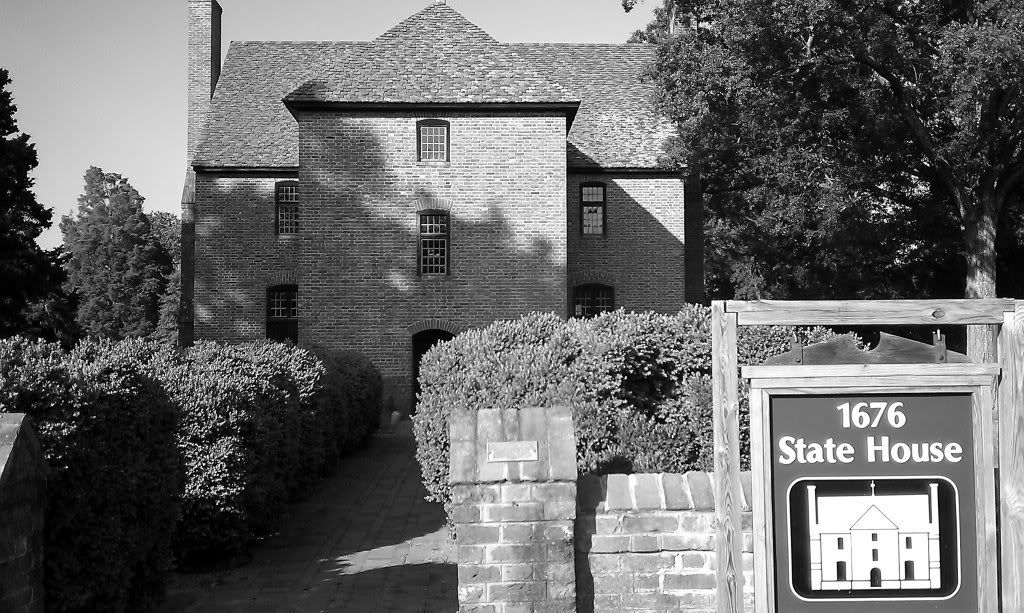 Then down to Point Lookout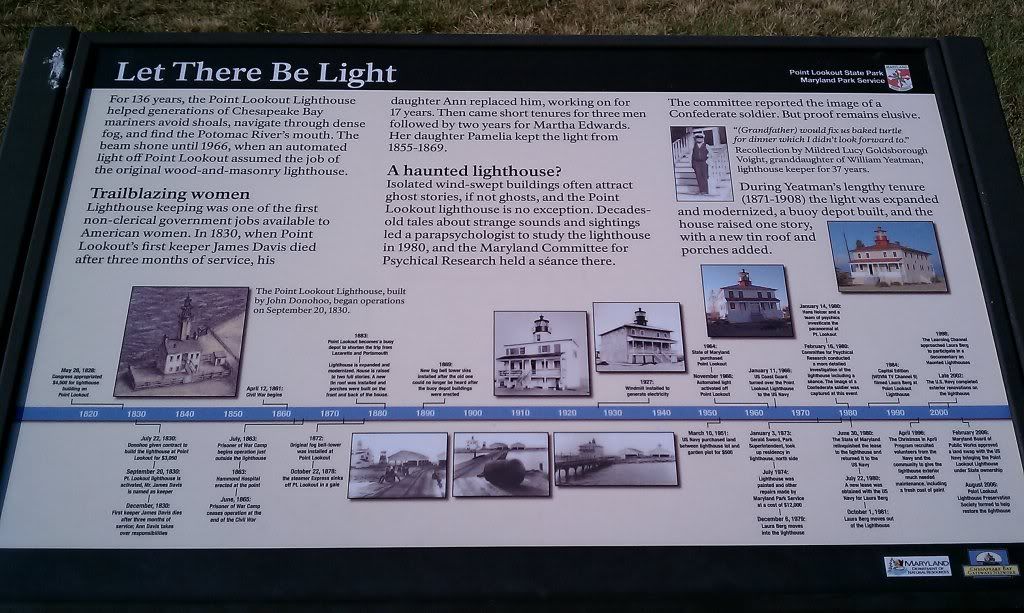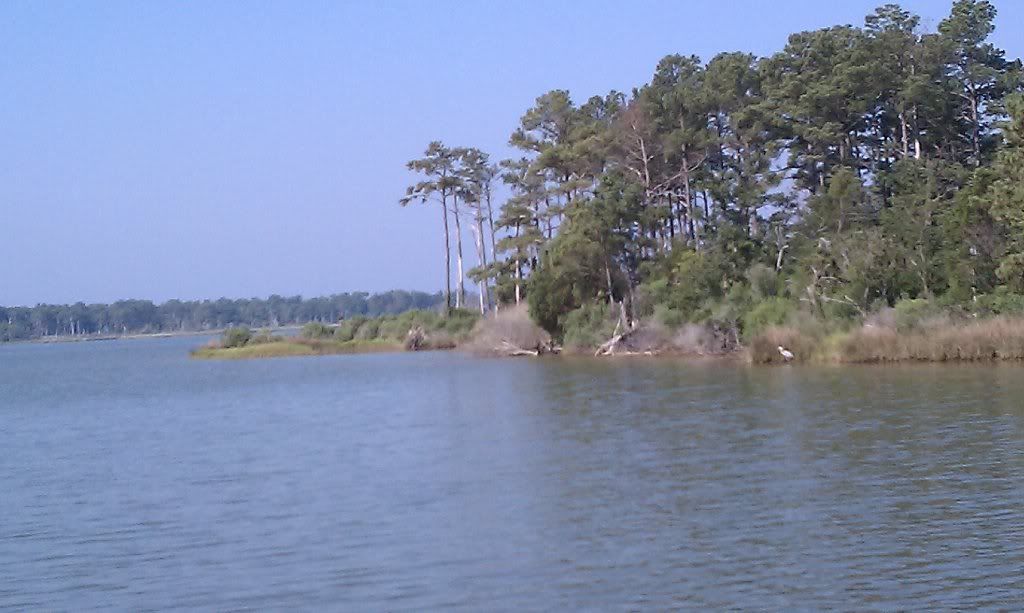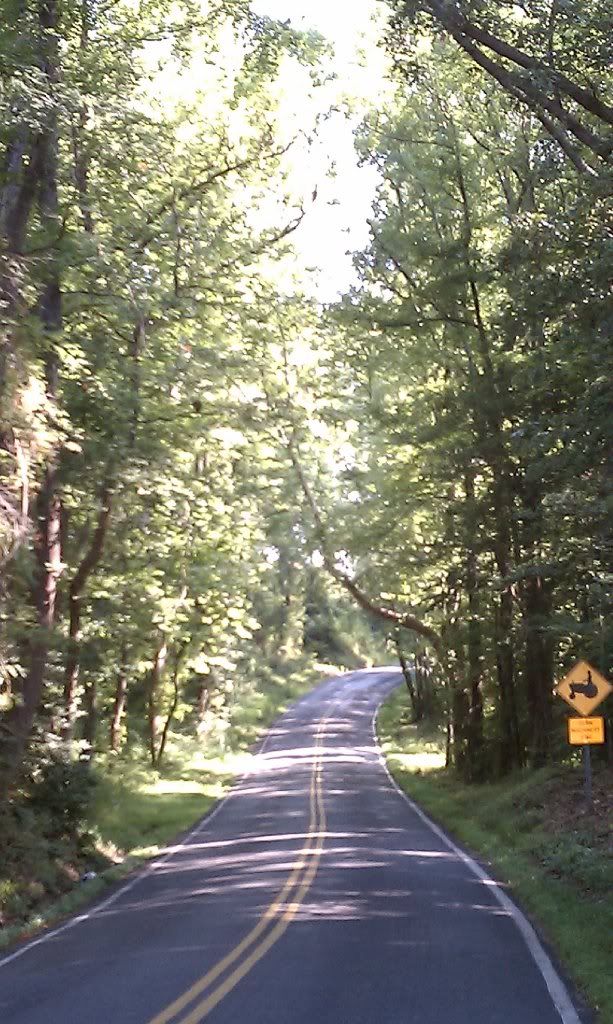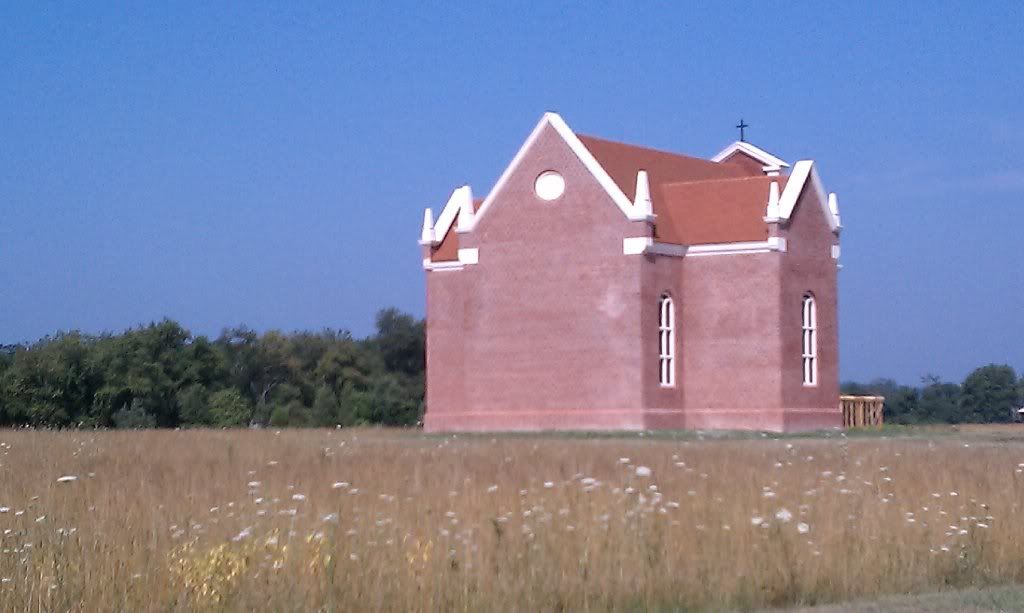 Then Badguy showed me this cool church at chapel point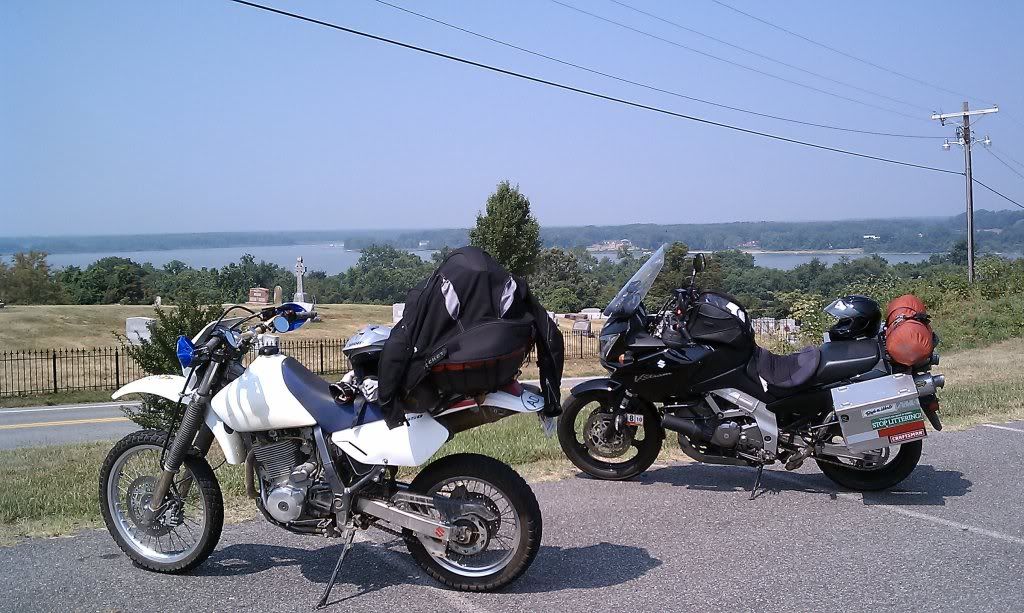 Then I rolled over to my parent's house and had lunch and relaxed with them for a bit. Still had 770 miles for the weekend but wanted to reach my 1000mi mark. OFF I GO!!! :pynd

I just started riding...out 66 then turned onto 17 past Sky Meadows and toward WV. I was just enjoying the scenery and came across this place. I think it was Millertown or something like that.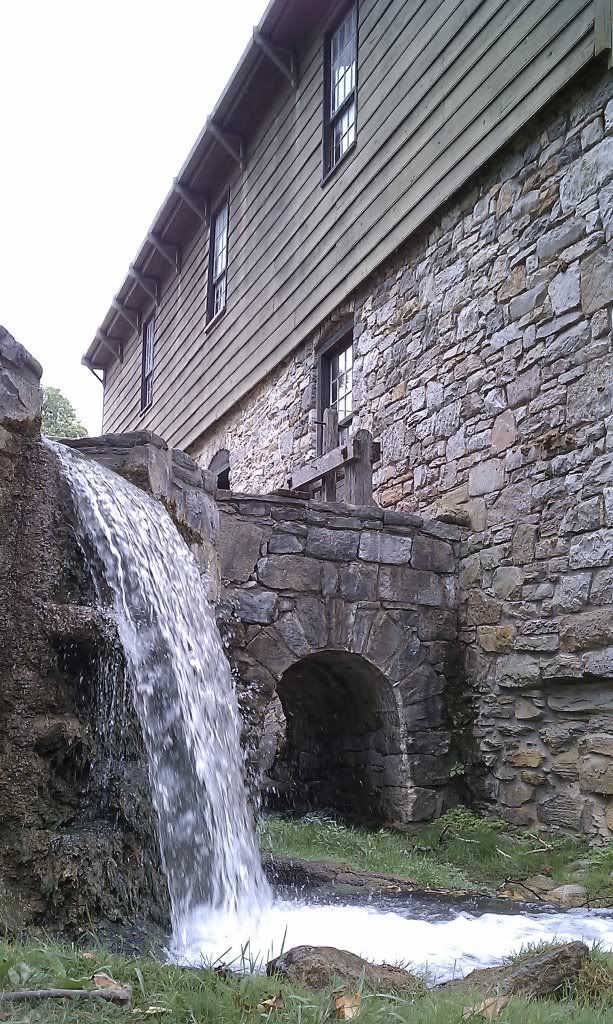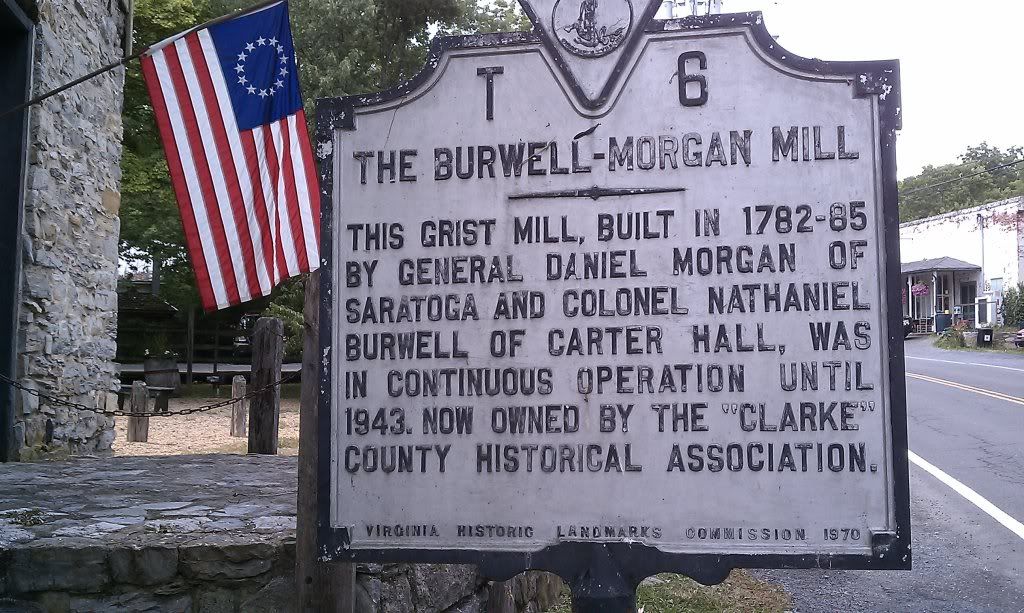 And my flower shot of the day



The roads were great despite the heat!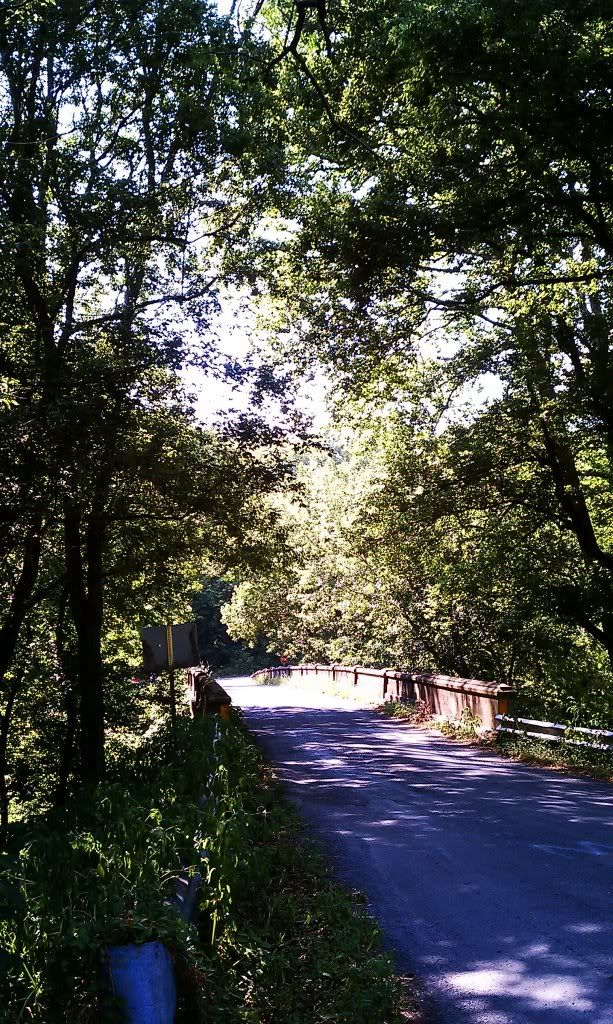 I rode and rode...somewhere up near 340 into Berryville and continued toward Charles Town. Got lost on back roads (on purpose) then wound up at Summit Point:evil but they had just finished racing and the cars were leaving on trailers. Next time :cry

Looped around and made my way to 11. Decided to ride north and saw a sign for Hagerstown...hey isn't that near Antietam battlefield? I've wanted to visit there again. Last time I went was in school.




Like a rainbow pop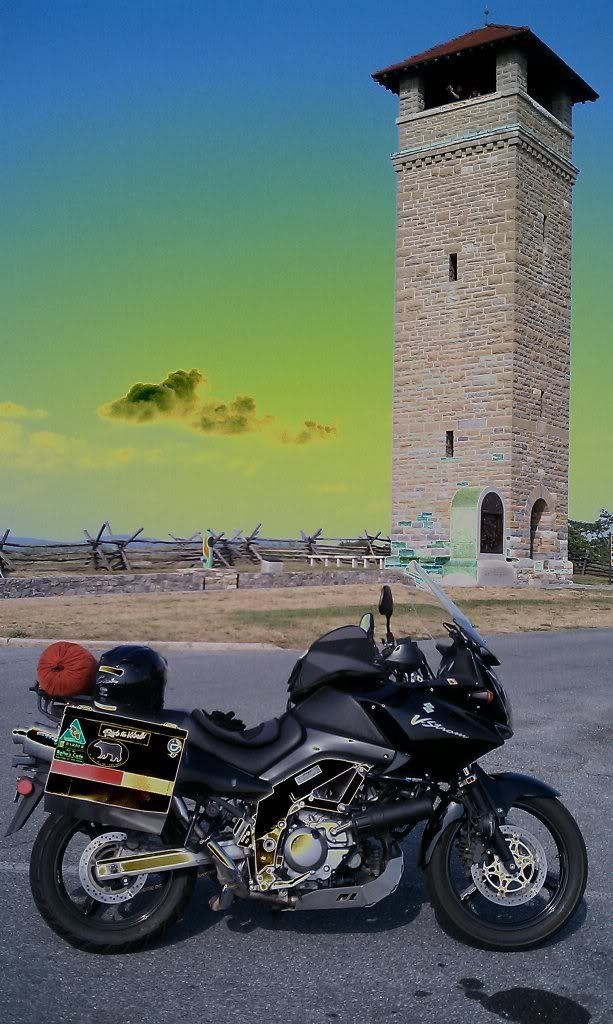 Tower Views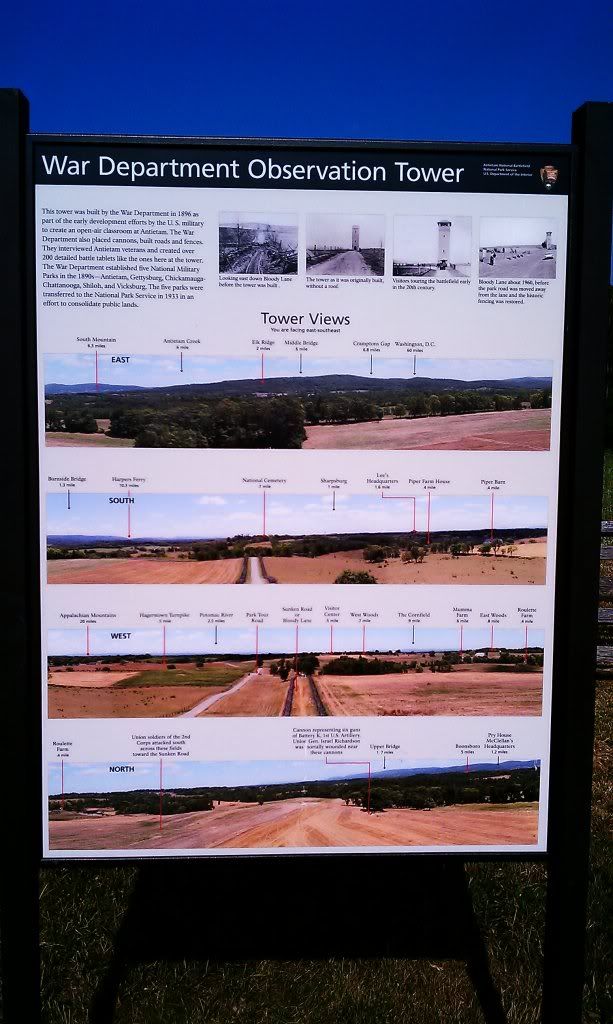 NORTH



SOUTH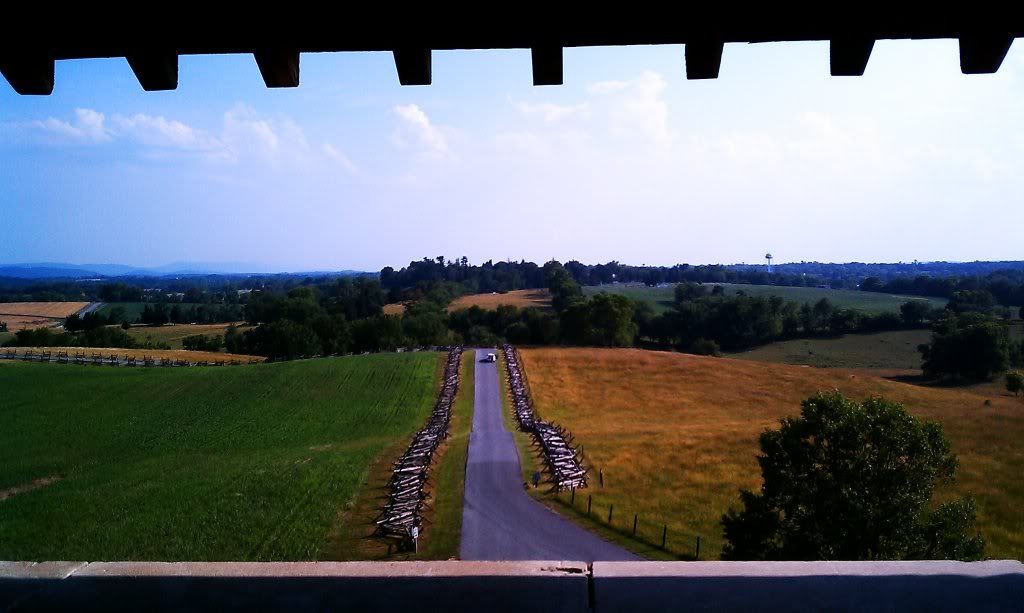 EAST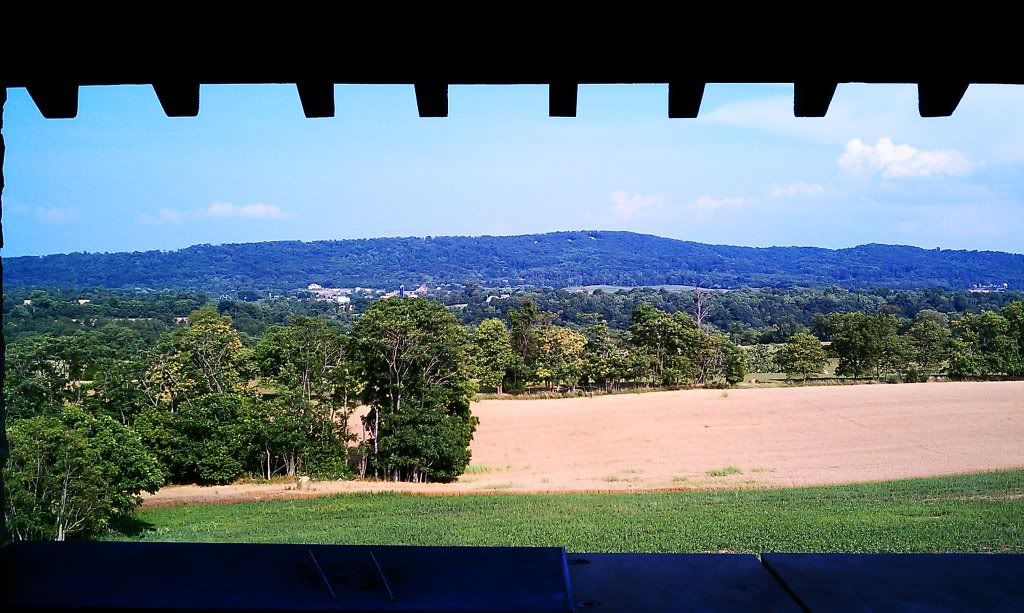 WEST (down the bloody road)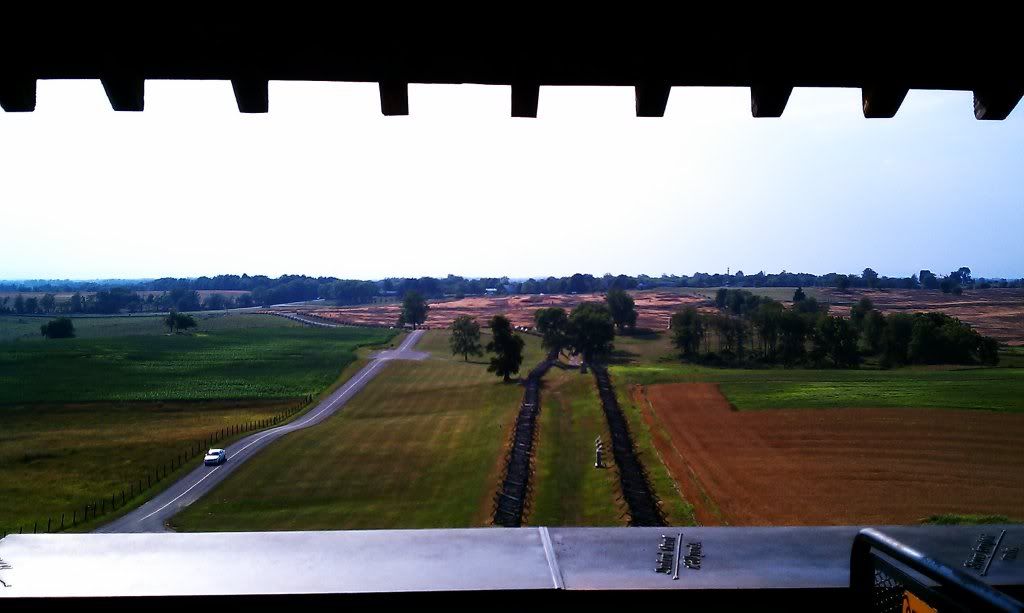 :devildog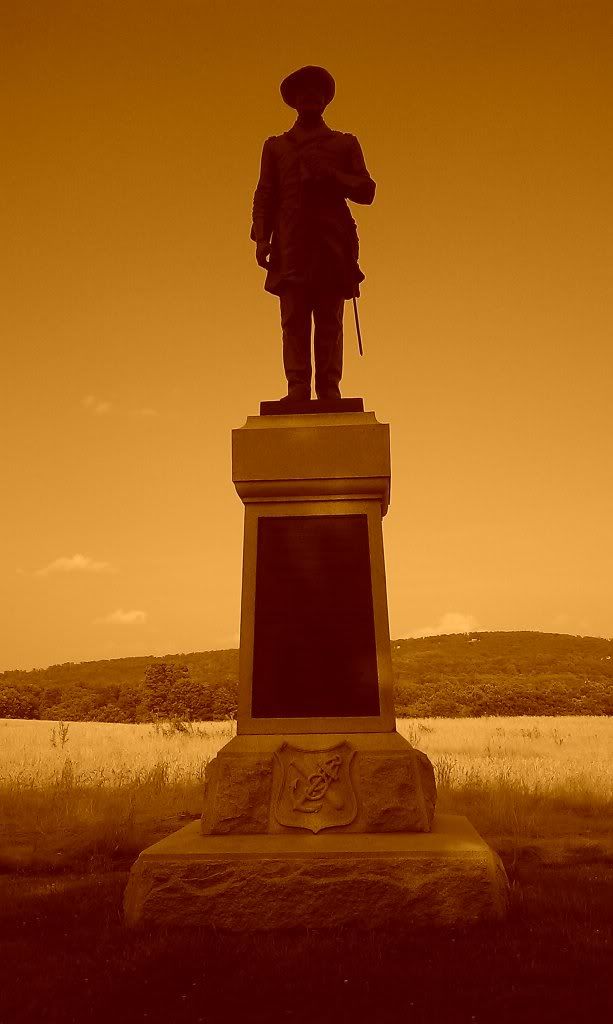 I had fond memories of this bridge from my school trip here. This was in the days before I really appreciated the beauty of places, their fit with the surroundings and photogenic nature.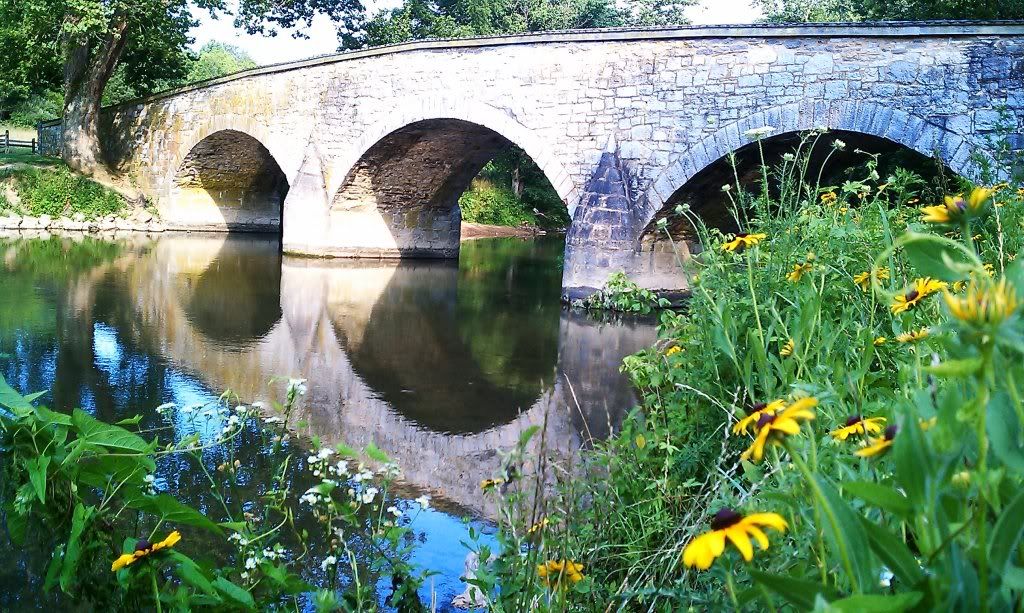 View down Antietam Creek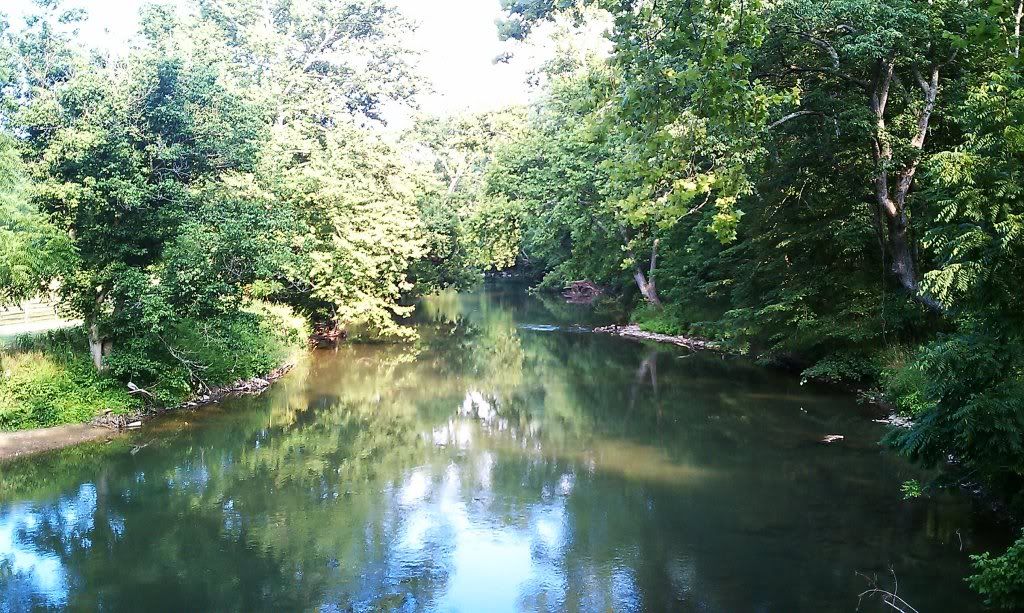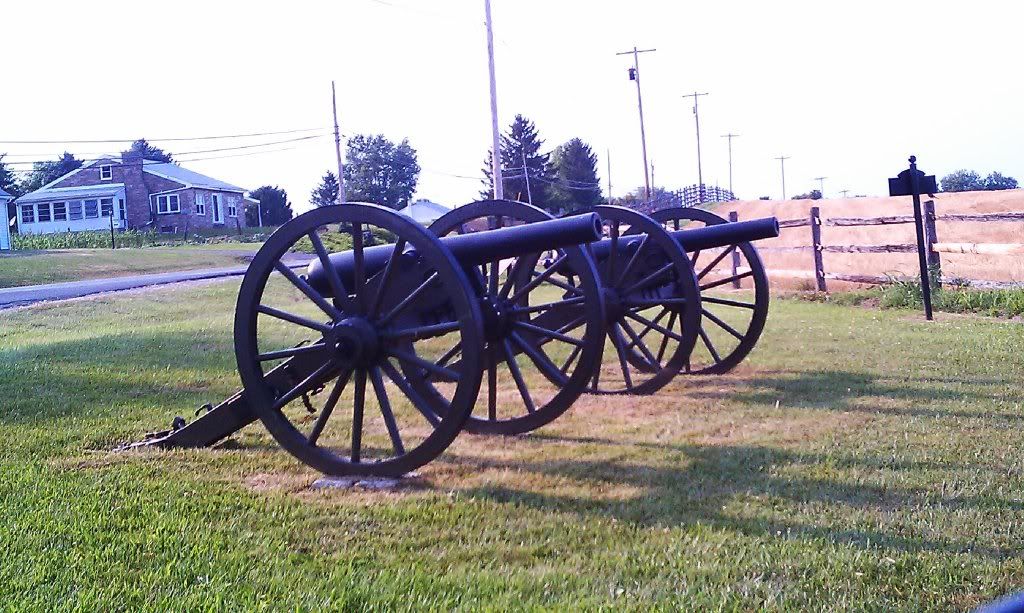 Uh...yeah it was hot in my stich.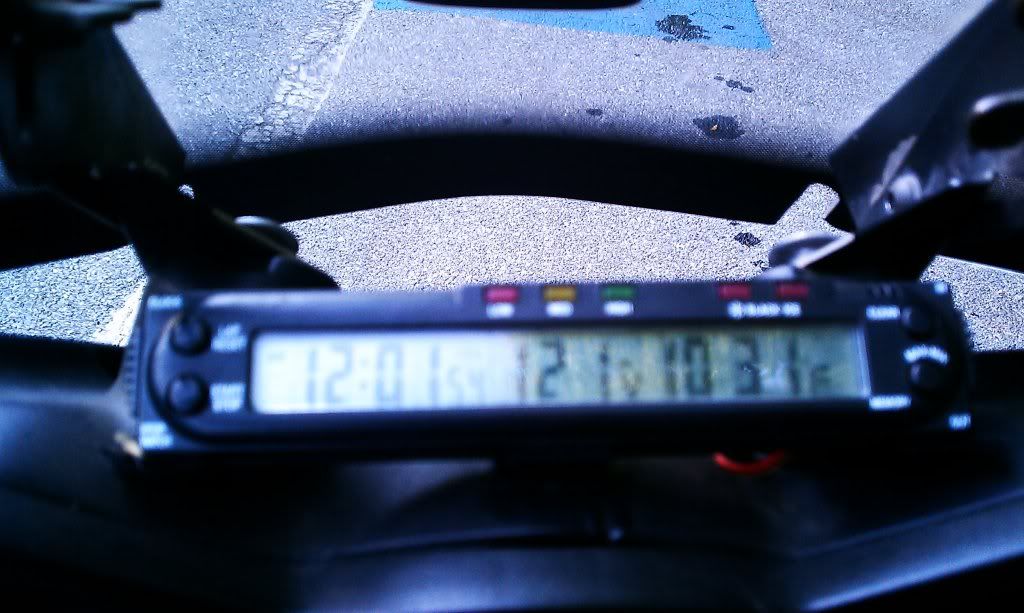 Rolled down to the C&O canal and checked out some $10 campgrounds I had planned to stay at in the past. Saw some nice stealth camping spots nearby I liked better. Canal Rd was cool and in the mid eighties so I took my time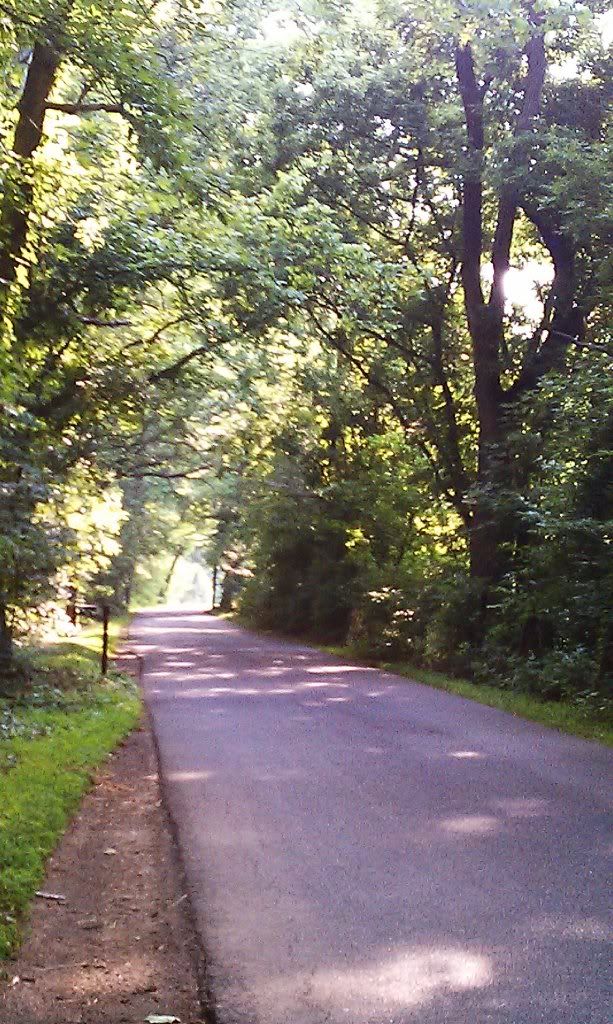 Rode through Shepardstown (neat) then down and passed near Summit Point again on 1. Making a loop unbeknownst to me. Got on 11 and decided, come hell of high water, I was riding the GREAT VALLEY PIKE all the way home to the burg.



Stop off in Winchester for some water and a pic of this place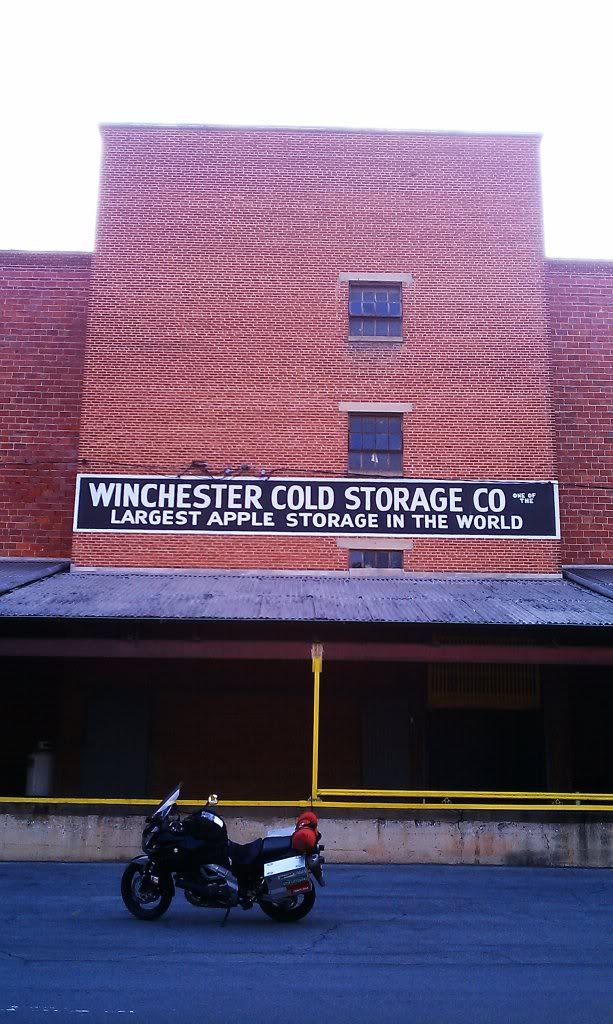 Battle of Cedar Creek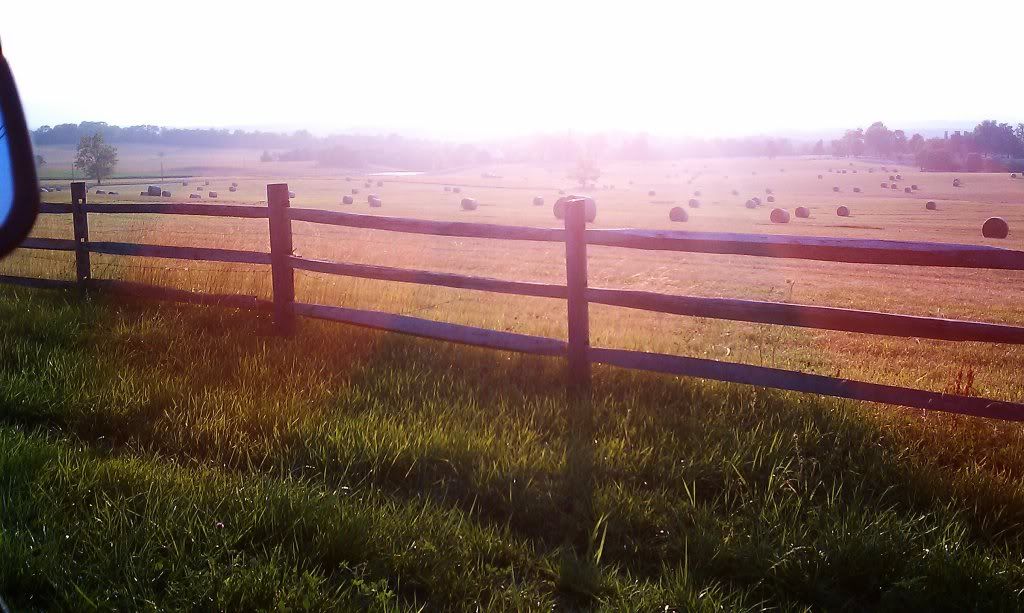 Cruising and watching the sun go down, I had just the perfect distance left to complete my 1000mi weekend :clap

Rolled through Woodstock and spotted some metal panniers at the Sheetz. I turn in and who do I see but...TWO HAWKS! :wave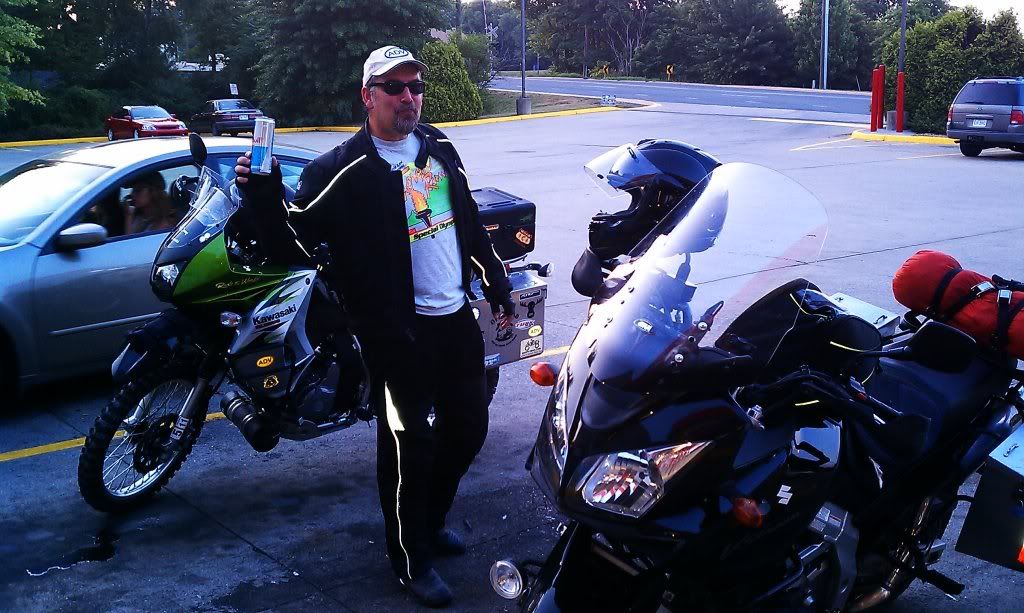 We stop and chat for about 20 min and watch the high school kids roll in and out of the popular hang out spot. Eventually, I relay that I must get home before dark and Rt11 takes a while (so do my pics) so we split ways after promising to meet up at the next camp out.

The historic mill in Edinburg, VA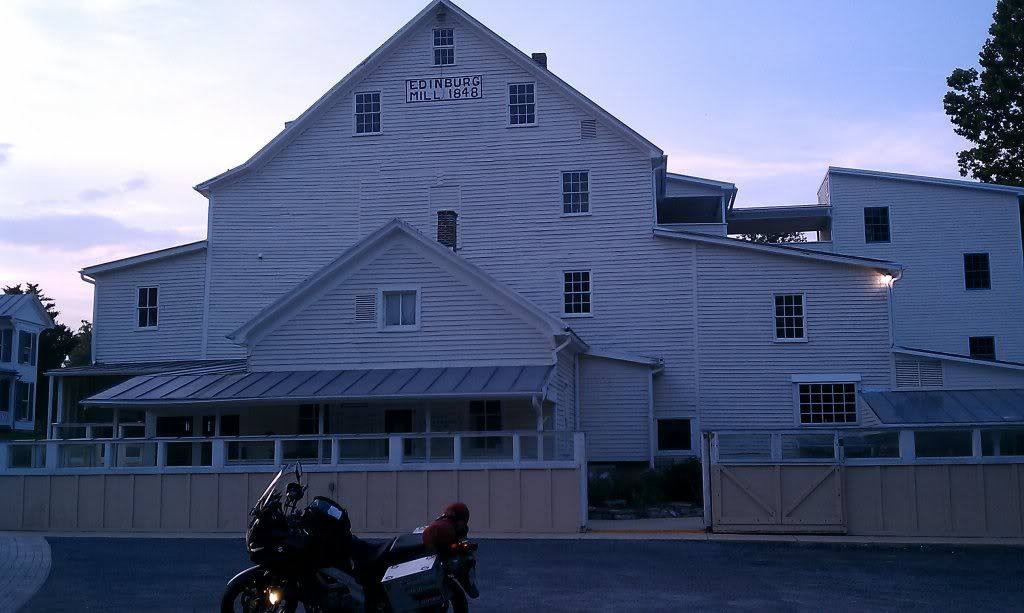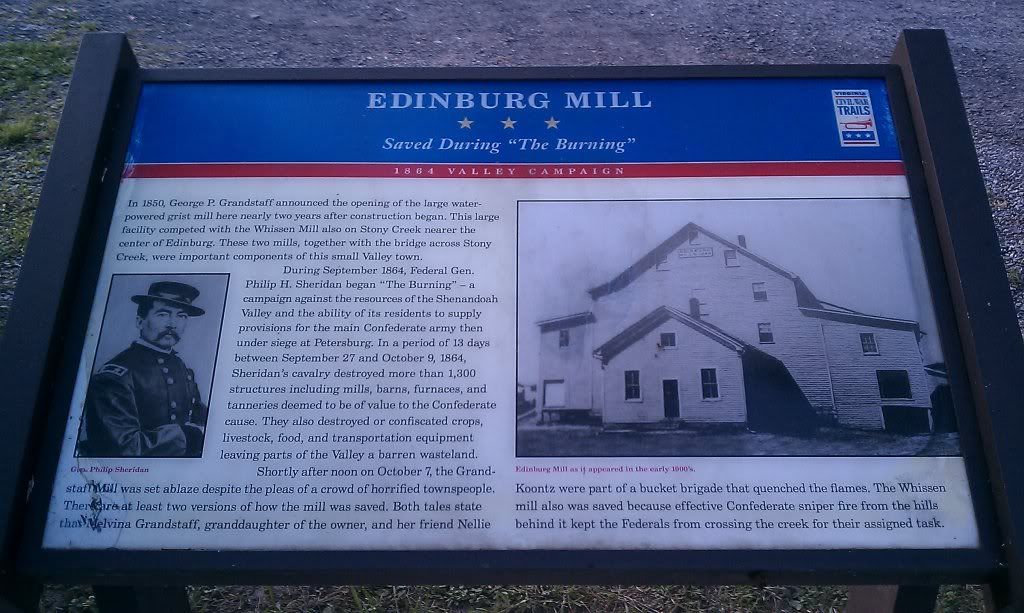 A "Hail Mary" tank bag shot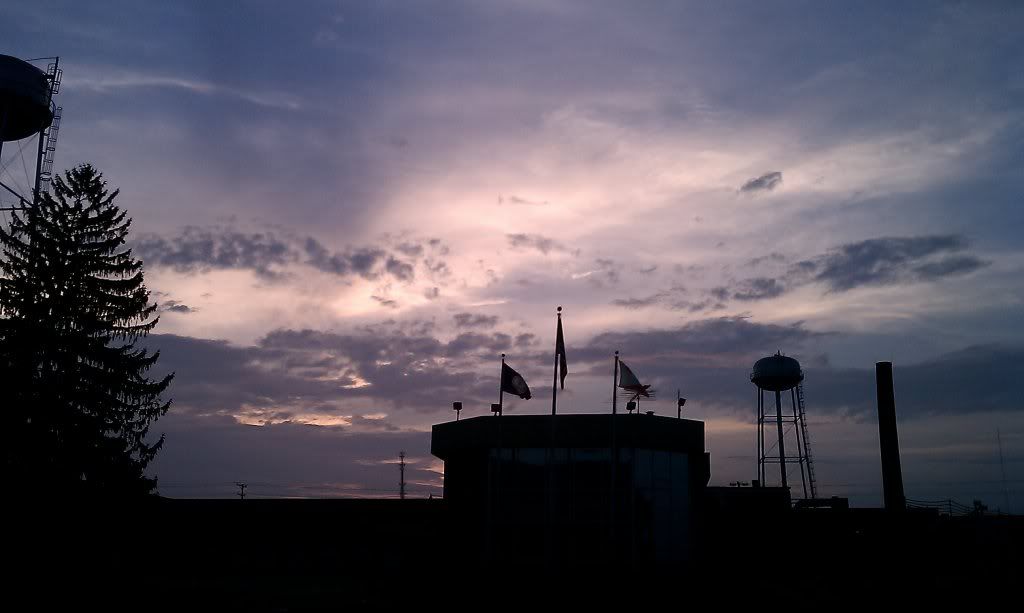 The Southern Kitchen in New Market looked neat with the neon and low light of dusk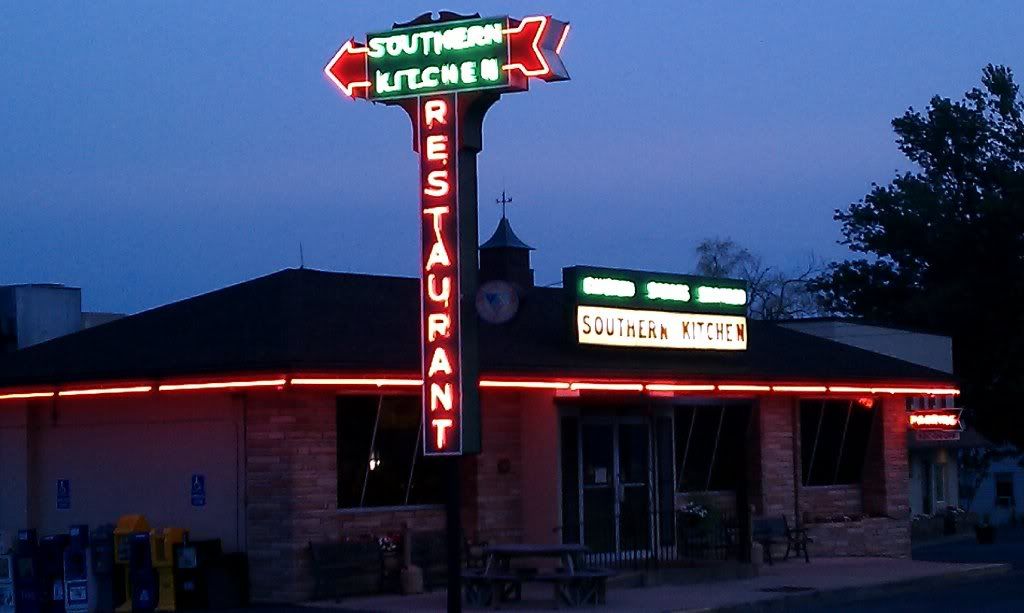 And finally home.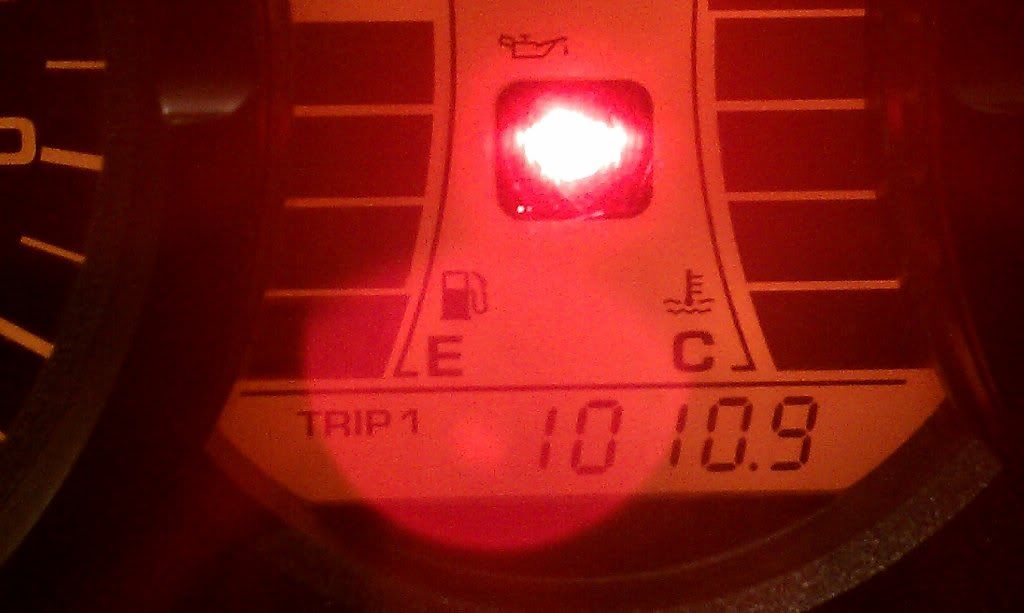 I slept great and was ready to work in the AM...though riding is always more appealing.


Riding to LadyD's this weekend. Expect more photos of SW. VA :thumb